Fall 2018 Discussion Forums for Faculty and Staff
Oct. 1, 2018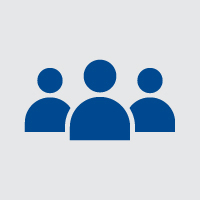 Dear Colleagues,
Continuing the work of last spring's discussion forums for engaging faculty and staff in conversations about ideas advanced by the budget steering committee and the implementation teams, we will again provide opportunities to members of our community to engage in focused conversations.
The dates and times for these are listed below. All are scheduled to convene in Sunnen Lounge.
Monday, Oct. 8, 2-3 p.m.
Tuesday, Oct. 9, 9-10 a.m.
Thursday, Oct. 11, 12-1 p.m.
Monday, Oct. 15, 12-1 p.m.
An online version for extended campus faculty and staff has been scheduled for Friday, Oct. 19, at 10 a.m. Central Daylight Time.
Our discussions will focus on advancing the work of the implementation teams that are focused on enhancing and growing revenue. (Implementation teams on other topics, including cost management and efficiencies, are wrapping up their reports, which will be shared in the coming weeks.)
Among the proposals that leverage Webster's expertise and show promise for enhancing revenue is a proposal to establish continuing education (non-credit offerings) as an arm of our offerings. Success in such an endeavor will require the expertise of staff and faculty across the network – to attend to details of operationalizing such offerings, to provide input on non-credit trainings needed by the communities we serve, to share contacts and connections, and to create and deliver these offerings. The discussion forums will include a short presentation on the implementation teams' work in these areas – the majority of time will be spent soliciting feedback and ideas for moving forward.
Moderators will take notes and encourage participation by all in the discussions. Those notes will be collected and distributed to university leadership and to the implementation team leads.
We look forward to hearing from the community on these important topics.
Beth Stroble
President
Julian Schuster
Provost, Senior Vice President and Chief Operating Officer
tags:  employee news, faculty, president, provost, webster today,
News by Topic
Tag Categories
News by Topic
Tag Categories