Flu Warning: Symptoms, Tips, Guidance for the Webster Community
Jan. 29, 2018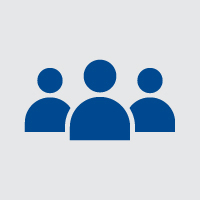 Widespread flu activity has been reported across the United States, including Missouri. The number of cases, hospitalizations, and deaths from the flu this season continue to rise. There are still weeks of flu activity ahead. It is not too late to get a flu shot, which may provide some protection.
In an effort to prevent the spread of this highly contagious strain, students, employees and supervisors are encouraged to familiarize yourself with symptoms and take these precautions.
Symptoms
Flu symptoms vary, but can include fever, cough, sore throat, runny or stuffy nose, muscle and body aches, headache, chills and fatigue. Vomiting and diarrhea may also occur. 
If You Are Sick
If you are sick, see your health care provider right away, or head to an urgent care or a hospital if symptoms are severe. If you are sick, stay away from others in an effort to prevent the spread of this highly contagious virus. The flu virus can live on surfaces such as doorknobs for 24 to 48 hours.
Preventative Tips
Here are some things that you can do to prevent the spread of flu:
Get a flu shot
Do not come to work when sick
Avoid contact with others who are sick
Get plenty of sleep and eat a healthy diet
Wash your hands often with soap and water 
Use alcohol-based hand sanitizers if soap and water are not available
Cover your coughs and sneezes, cough/sneeze into your elbow
Avoid touching your eyes, nose and mouth.
Avoid shaking hands with others
Do not share drinks or eating utensils with others
Clean surfaces often with antiseptic wipes, including doorknobs, desktops, keyboards, telephones
Guidance for Employees and Supervisors
In an effort to prevent the spread of this highly contagious strain and prevent other employees from contracting it, employees with the flu or flu symptoms are required go home right away. Do not allow or request employees to continue to work while they are ill.
Employees diagnosed with the flu need to be fever-free without the use of a fever-reducer for 24 hours before returning to work, or they will be sent home immediately.
Thank you for your cooperation in helping to protect your co-workers. For more information on the flu, visit www.cdc.gov/flu.
tags:  employee news, faculty, home page, students, webster wellness, webster life, webster today,
News by Topic
Tag Categories
News by Topic
Tag Categories