In the News: Diversity and Inclusion conference, English-language learners, protest movements
Feb. 27, 2018
Recent news media coverage featuring Webster University community members includes:
Stroble Discusses 'Elevating the Conversation' on Fox 2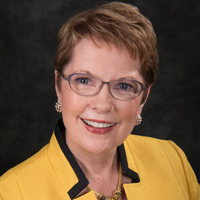 Webster University President Beth Stroble appeared on "Fox 2 This Morning" during Monday's 7 a.m. segment to discuss the conference.
She discussed keynote speaker Donald Suggs, who will speak on the first day of the conference. Suggs "has a pulse on this community" and has helped with consultations on ways to make Webster more diverse and inclusive, Stroble said.
She also discussed the Diversity Awareness Partnership's input and unconscious bias, one of the topics for the conference, as well as the history of this annual event that has grown each year.
Watch her conversation with John Pertzborn here. 
Roach on 'St. Louis on the Air'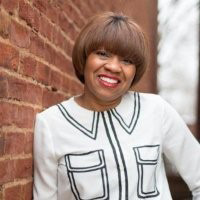 Nicole Roach, associate vice president for diversity and inclusion and senior director for community engagement, was part of a three-person interview with Don Marsh on "St. Louis on the Air" about unconscious bias and other topics ahead of this weeks diversity and inclusion conference at Webster.
Roach gave the example of what can happen when a human resources practitioner reviews resumes.
"Say for instance, I see a certain zipcode on the resume, I'm going to pass judgment or I'm going to have some type of feeling that may conjure up within that causes me to not want to call this person or to say, 'hmm, they might not be what we're looking for; they may not be a good fit,'" Roach said.
The other two panelists were Catrina Salama and Kenneth Pruitt from the Diversity Awareness Partnership.
Read more and listen to the full segment at St. Louis Public Radio here.
Kaiser on English Language Learners Growth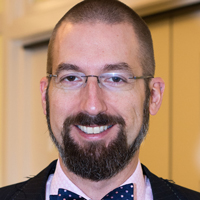 DJ Kaiser, associate professor and associate dean in Webster's School of Education, was interviewed for the St. Louis Public Radio story, "Growth of English-language learners overwhelming some suburban school districts."
The story covers the growth in ELL students in these districts, something the $2.7 million federal grant secured by Webster last year is designed to address. 
"People had more of a stereotype that immigrants and refugees live in the city and so this was more of an urban issue and in the suburbs it wasn't an issue, but that's not the case now," Kaiser said.
Read about the story and listen to the full segment at St. Louis Public Radio.
Cross Contributes to NY Times Video on Protests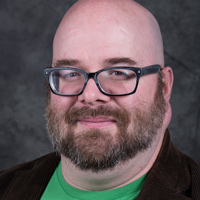 Remy Cross worked with a New York Times reporter on this video story about youth participation and leadership in recent protest movements, such as Blacik Lives Matter, Me Too and the recent #NeverAgain response to mass shootings.
The video was posted online this past weekend and Cross is credited at the end.
Cross, an assistant professor of sociology and criminology in the College of Arts & Sciences, studies areas including terrorism, political violence, radicalization, protest movements, and policing.
tags:  academics, college of arts and sciences, home page, global marketing and communications, in the news, president, school of education, webster today,
News by Topic
Tag Categories
News by Topic
Tag Categories