Webster in the News: Pease on Korea radio, Smith on social media, Miller-Struttmann's Bee Blitz
Jun. 4, 2018
Recent news media coverage featuring Webster University community members' expertise includes:
Pease Discusses U.S.-China Trade on Korean Radio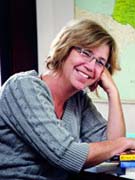 Kelly-Kate Pease was interviewed by the "Morning Wave" radio program on BEFM Radio in Busan, South Korea, about U.S. President Donald Trump's trade war against China and the impact it will have on U.S.-China relations.
The  interview can be found online at BEFM's site here​. It is the first interview listed for June 4, 2018.
Pease is professor of international relations in the Department of History, Politics, and International Relations in Webster's College of Arts & Sciences.
She was also recently a guest discussing global affairs on the "1A" program on National Public Radio.
Smith on Barr Twitter Controversy
Julie Smith, visiting instructor in the School of Communications, appeared live on the 6 p.m. FOX 2 newscast on Tuesday, May 30, to discuss the Roseanne Barr controversy.
Barr posted several tweets that were criticized as being racist and anti-Semitic. Her show was cancelled hours later by ABC.
On the newscast, Smith offered advice to those on Twitter:
"People feel empowered by social media because there is a feeling of anonymity that goes with it and so some believe they can say things on social media that they couldn't say in public," Smith said. "But they forget that there are individuals on the receiving end of that message and there are still going to be repercussions. So I advise my students that if you can't say something to someone's face, it probably doesn't belong online."
Bee Blitz 'Most Fun You Can Have Outside'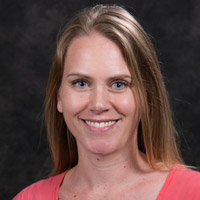 Nicole Miller-Struttmann's community-based science project, the St. Louis Bee Blitz, was one of St. Louis Magazine's recommended outdoor activities for the month of June.
The event is led by biology professors like Miller-Struttmann, who is assistant professor in Webster's College of Arts & Sciences, to survey the variety of bee species in Forest Park.
Attendees will get a crash course in bee photography and learn where to look for bees. Participants' photos will go into a national database to help monitor the bee species' health.
There is still room to sign up, and the event is free and open to anyone 10 or older. Learn more and sign up here.
tags:  college of arts and sciences, faculty, school of communications, international relations, media literacy, biological sciences, in the news, webster today,
News by Topic
Tag Categories
News by Topic
Tag Categories