In the News: Stroble on Webster innovation; Algieri on Macron; Tuminas on media programs
Mar. 29, 2018
Recent news media coverage involving Webster University community members includes:
Webster Innovations Cited in CIC Report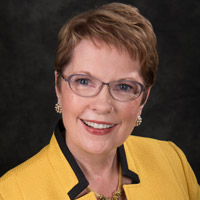 The Council of Independent Colleges (CIC) released a report that quotes Webster University President Elizabeth (Beth) J. Stroble and lauds the University for several innovations.
Among the highlights, the report noted Webster innovations such as: online classes as both a pioneer and innovator (Webex through synchronous courses); military locations; international locations; and the merger of the film and video programs to create more flexibility in teaching multimedia. 
The article notes how Webster offers 30 graduate degrees fully online in addition to 22 certificates and eight undergraduate degrees fully or partly online. Many traditional undergraduates take at least one online courses to increase the flexibility of their schedules.
In the article accompanying the report, it quoted Stroble discussing how Webster's "informal mission is: 'We meet unmet needs.' The corollary to this theme is that unmet needs change, so the institution has to change, too." 
You can see the CIC report and accompanying summary here. 
Stroble on Free Speech, Inclusion on Campus
President Stroble was quoted several times in an American Council on Education (ACE) blog article about a Knight-Gallup Survey that found that a growing number of college students would favor restricting "some" free speech in order to foster more diversity and inclusion on their campuses.
Stroble discussed the need to link the ideas of free speech and inclusion in education programs, providing "models of how to listen to voices that are overlooked in the traditional media, widening the scope of conversations, and rediscovering the lost arts of compromise and courtesy."
"Our political, cultural, civic, and educational leaders will need to work hard to provide models that return us to more respectful and positive communication culture," she said. "Many of our students see this polarization and react to it negatively. It upsets them and can undercut their confidence in the stability of our system."
Read the ACE post, which surveyed several university presidents, here.
Webster Leiden's Tuminas on Media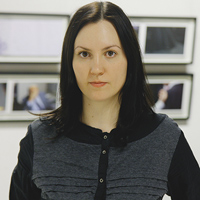 Daria Tuminas, coordinator of Media Communications at Webster Leiden, was interviewed in iamexpat.nl to discuss media communications programs, faculty and student resources, and cultural diversity at Webster.
She noted the flexibility and forward-thinking design of media communications programs at Webster.
Discussing the modern media landscape, Tuminas also emphasized the importance of digital media literacy, and planning for a new era of global internet.
"First of all, due to the media fatigue, we stop actually looking at images, reading texts, and rather share, scroll, like. With the scary numbers of material being uploaded online, it simply stays largely unseen. Secondly, if we talk about digital images, what is relevant is the data that they carry, not only what is on their surface, and this data is also something that people don't see and are not aware of. And thirdly, there is the whole political and economic dimension behind media, which is sometimes very intentionally hidden from mass users."
Webster Vienna's Algieri on Macron, China, EU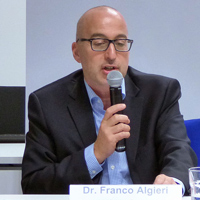 Among recent media appearances, Franco Algieri, associate professor and head of the international relations department at Webster Vienna, was interviewed on Austrian national radio FM4's "Reality Check" show.
He gave host Joanna Bostock his expertise on French President Emmanuel Macron's first trip to China and possible implications for the European Union.
tags:  academics, college of arts and sciences, global, global marketing and communications, online learning, in the news, president, webster today,
News by Topic
Tag Categories
News by Topic
Tag Categories