Classroom Technology Updates for Fall 2018
Jul. 27, 2018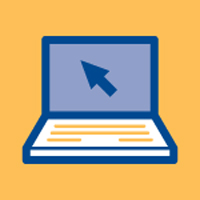 In an ongoing effort to improve student and faculty experience with technology in labs and classrooms, Information Technology is excited to announce the following updates for the upcoming academic year.
VDI (Virtual Desktop Infrastructure)
Beginning in Fall 2018, Information Technology will launch the first phase of a Virtual Desktop Infrastructure (VDI) initiative. This phase is targeted to provide a new way for students and faculty to access certain software or specialized applications.
The goal of VDI is to provide access to needed software regardless of physical location. Software that is virtualized is accessed via a special client that connects to dedicated servers instead of being loaded on the physical machine itself, providing for a virtual, efficient and secure experience.
The first phase of this rollout includes most labs and classrooms at the Webster Groves campus (including the Library eClassroom) in addition to St. Louis metropolitan campuses. All Webster Groves and St. Louis Metro students and faculty will have access to a general group in VDI. Additionally, faculty teaching specific courses and students enrolled in certain courses (such as Animation and Data Analytics) at these locations will have access to additional VDI groups.
The first phase of this initiative will feature a small number of these VDI groups, each having access to specific software. Future phases will look to expand rollout to additional areas, programs and individuals.
Please stay tuned for additional information about VDI over the next couple of weeks, including links to resources and training sessions that will be held for faculty prior to the start of the Fall semester.
Adobe
In labs and classrooms, access to Adobe applications at the main campus and St. Louis metro campuses will be through VDI and based on enrollment in certain courses/programs. Access will be updated on a term/semester basis so individuals should regularly backup any data they save to Adobe's cloud storage prior to the end of each term.
Due to Adobe transitioning from a serialized model to individualized, Adobe access is now unavailable for public use in locations on campus. Please keep this in mind for any events scheduled that previously used these applications.
For staff, Adobe Reader will become the standard for viewing PDFs. Adobe access for faculty, staff and students outside of these general guidelines will be available by request. More information about this will be provided in the coming weeks.
Updated Classroom Equipment
Over the summer, Information Technology has been upgrading most Windows labs and classrooms at the main Webster Groves campus as well as a few extended campuses to new desktops and monitors. In combination of efforts to reduce the software load on computers, this upgraded equipment is not only more energy and space efficient but will also lead to faster boot up times and improved performance.
Information Technology remains committed to meeting and enhancing technology needs to support Webster's environment of academic and operational excellence. Please continue to stay tuned for additional information and updates over the next several weeks.
If you have any questions, please don't hesitate to reach out to the IT Service Desk at 314-246-5995, toll-free at 1-866-435-7270 or via email to support@webster.edu.
tags:  academics, employee news, faculty, information technology, webster today,
News by Topic
Tag Categories
News by Topic
Tag Categories