Changes in IT Structure Announced to Better Meet Evolving Organizational Needs, Services
Jan. 24, 2018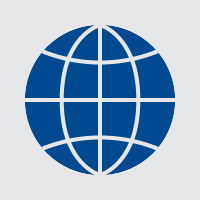 Effective Feb. 1, Interim Chief Information Officer Margie Muthukumaru announces changes to Webster University Information Technology's (IT) organizational structure to better position IT to meet the current operational needs of the University while delivering additional capabilities to address its evolving needs.
As part of IT's commitment to continual service improvement, last October they began a series of community discussions with administrative and academic departments across the university. These discussions will continue to be scheduled over the next several months.
During these meetings, IT gathered valuable feedback and identified several opportunities in which it can better support the entire community in achieving Webster's strategic goals.

The changes listed below will help IT in delivering high quality services to Webster students, faculty and staff and increase efficiencies across the organization.

This phase of reorganization will place Media and Academic Technology Services (MATS, Director Marty Martin) under the umbrella of IT Service Management Office (ITSMO, Director Terri Lucas). In addition, the Desktop Technical Services (DTS) team will move from Enterprise Technical Infrastructure Services (ETIS, Director Kevin Heuser) to ITSMO.

Details of the reorganization are as follows:

1. Lab Operations and DTS teams will be consolidated into a single unit called User Support Services (USS). USS will be responsible for providing hardware and software services to administrative and academic staff as well as classroom and computer labs. By combining these two teams, we are increasing efficiency and enhancing support while providing opportunities for cross-training and staff development and a consistent approach to measuring progress. USS will report to Joseph LaMonica.
2. Media Center and Events teams will continue to report to Marty Martin.
3. In addition to managing the IT Service Desk, James Messmer will be responsible for Information Services, which consists of change management, IT training and documentation and IT strategic communications.
4. IT has prioritized planning and implementation of Service Desk and USS walk-up services. More information will be provided soon.
5. A formal IT asset management (ITAM) initiative will be implemented to provide oversight of technology assets (hardware and software) to ensure that they are administered and used to maximize value while minimizing risk. Initial efforts are focused on a reliable asset inventory but will evolve into a governance function that can deliver cost transparency, managed risk, and close alignment with university strategic priorities.

Information Technology is committed to maintaining an infrastructure and support network that enhances a student-centered learning environment and which can drive and sustain academic and operational excellence. We look forward to continued relationships and partnerships with all community members in meeting these objectives.

Please direct any questions relating to the reorganization to it@webster.edu. All support and technology inquiries should be directed to the IT Service Desk at support@webster.edu.
tags:  employee news, faculty, global, information technology, students, webster today,
News by Topic
Tag Categories
News by Topic
Tag Categories