Call for Nominations: Dr. Ortner-Chopin Visiting Professorship at Webster Vienna
Jan. 17, 2018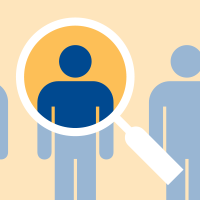 Webster Vienna is excited and honored to re-launch a very special fund, the Dr. Elizabeth Chopin Endowed Visiting Professorship, donated by the late Mag. Reinhard Ortner.
This professorship was created in honor of Chopin's long history of service to the university and the community. Chopin was the director of the Vienna campus from 1988-99.
The endowment allows Webster Vienna to attract world-renowned professors in the fields of business, international relations, art, media and psychology to lecture and share their professional experiences through public forums. Find more information here.


Call for Nomination
This Visiting Fellowship is awarded twice a year to senior researchers from within and beyond the Webster academic community.
Duration: Three days – one week
Number: Two per year
Location: Webster Vienna Private University
Eligibility: Senior researchers in the fields of International Relations, Psychology, Business and Finance, Media, Art or Music from all Webster Worldwide Campuses. In addition, externals can be recommended by any campus.
Endowed Professorship Activities: Flexible; specially tailored guest lecture or mini-seminar for students, alumni, and Webster stakeholders; lecture in-house and public
Selection Committee: Director and respective department head of Webster Vienna Private University; respective dean of Webster University St. Louis
Remuneration: 5,000 Euros lump sum (including accommodation and traveling to/from WVPU)
Timeline: Nominations need to be submitted by Mar. 1, either online using this form or by e-mail to office.director@webster.ac.at. The selection committee will decide by Mar. 31 and then invite the selected researchers.
Fellowship commences in the academic year 2018/19.
Former Visiting Professors:
2015     Ken Albala, University of the Pacific, Stockton, California (History)  
2014     Joel M. Stern, University of Chicago, Columbia (Finance)
2011     Diane O'Donoghue, Tufts University (Art/Psychology)
2008     Andi Markowitz, University of Michigan (Politics)
2007     Philip G. Zimbardo, Stanford University (Psychology) 
tags:  faculty, employee news, global, webster life, webster today, vienna,
News by Topic
Tag Categories
News by Topic
Tag Categories