Full Email, Distribution List Transition to Office 365 Scheduled This Weekend
Jul. 26, 2018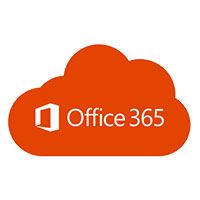 All Webster email addresses, both individual and group/service/department accounts, have now been successfully migrated to the Office 365 platform.

Information Technology will be performing the final steps for the full cutover of all remaining email services to the Office 365 platform this Saturday evening, July 28, beginning at 6 p.m. Central Daylight Time. The main impacts for this cutover are identified below.

Email Outage Saturday Evening

As part of this work Saturday evening, all email services and accounts will be unavailable from approximately 9-10 p.m. Central Daylight Time on Saturday, July 28. Emails sent to Webster addresses during this period will be delivered after 10 p.m..

Sympa Distribution Lists Migrated to Office 365

Existing Sympa distribution lists will be transitioned to an Office 365 distribution list effective this weekend. After midnight Central Time on Sunday, July 29, all current distribution lists will be accessed by using DistributionListName@webster.edu rather than DistributionListName@lists.webster.edu. If you are an owner/moderator of a current Sympa distribution list, you should have received separate communications and instructions on how you will set up and manage your list(s) through Office 365. If you have not received any separate communications and are the owner/moderator of an existing list, please contact the IT Service Desk as soon as possible for additional information and instructions.

Webmail and Shared Mailbox Access

The existing Webmail platform (https://webmail.webster.edu) will remain available for archive purposes until Dec. 31, 2018. but sending email will no longer be available from this service effective midnight Central Time on Sunday, July 29.

Web-based access to individual and shared mailboxes is available via the Office 365 portal at https://portal.office.com or in desktop mail clients such as Outlook. For any assistance in configuring desktop clients or adding access to shared mailboxes you already have permission to in the web client through the portal, please reach out to the IT Service Desk at x5995 or via email to support@webster.edu.

Additional Office 365 resources are available at webster.edu/technology/o365.
tags:  employee news, faculty, information technology, webster today,
News by Topic
Tag Categories
News by Topic
Tag Categories