New P-Card Fraud Trend Identified
Sep. 18, 2018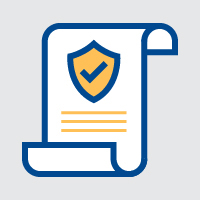 Commerce has notified Webster University that a new Fraud trend has been identified. Currently, there has been no indication that this has impacted any Webster users; however, cardholders should be aware of the situation if it were to arise.
The fraud situation is listed below. 
Please keep in mind, per the P-Card Policy, gift cards are a restricted purchase and are not to be purchased utilizing university p-cards. Please review the policy for a full listing of restricted purchases here.
The Situation: What you may receive
Commerce client's e-mail accounts are being hacked and a fraudster is posing as the President or CEO of the company. The fraudster will send an e-mail from the President's e-mail account to a cardholder. In this e-mail, he/she will instruct the cardholder to go purchase gift cards for employee gifts or customer appreciation gifts. 
When the employee purchases the gift cards the president then instructs them to either send the card info or take pictures of the cards and e-mail that to them. The employee does this without question and when they e-mail the info the fraudster is there to intercept. 
This is working and it is a growing trend that Fraud is experiencing.  Please note that the victim is not covered for this fraud, because they willingly purchased the gift cards and transmitted them to another party. 
tags:  announcement, employee news, faculty, webster today, fraud,
News by Topic
Tag Categories
News by Topic
Tag Categories