Voluntary Retirement Incentive Program Announced for Full-Time Faculty, Full and Part-Time Staff and Administrators
Oct. 1, 2018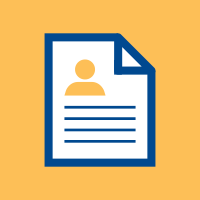 Starting Oct. 1, 2018, Webster University will offer a voluntary retirement incentive program for full-time faculty and full- and part-time staff and administration who are at least 65 years old, and who have at least five years of service with the University.
The program was developed after hearing increasing requests from faculty and staff for a second offering of the 2017 retirement incentive program. The Board of Trustees approved the program at its September meeting.
"This is purely a voluntary program and was designed for faculty and staff who are considering retirement but are looking for a bit of financial assistance in making that transition," said Steve Winter, the Chief Human Resources Officer at Webster University. "We understand that those considering retirement may need temporary assistance to make that transition, and this program is designed to provide that."
Eligibility is based on a combination of age and years of service as of Dec. 31, 2019. Under the plan, approved participants will be eligible for a lump sum retirement incentive payment of 50 percent following their separation from Webster on May 31, 2019. Most participating employees will be immediately eligible for Medicare, but those who are not will be able to continue medical, dental and vision insurance at the same cost as active employees until the sooner of becoming eligible for Medicare for another group medical, dental or vision plan. The last day to apply for the program will be Nov. 30, 2018. Update: The deadline for electing to participate in this program has been extended to Dec. 21.
Full details of the program are available under the faculty and staff tabs of the Connections site. Eligible employees also will receive copies of the plans and other details in the mail at their homes.
Employee meetings have been scheduled to answer questions about the plan from eligible participants. The meeting schedule appears below, with dates for TIAA to be on site still to be scheduled.
Please review the documents that appear on Connections. Questions about the program should be sent to humanresources@webster.edu.
Information Sessions
Employee Information Sessions
Tuesday Oct. 9, 2018, 10-11 a.m., Library Conference Room
Thursday Oct. 11, 2018, 1-2 p.m., Library Conference Room
Wednesday Oct. 17, 2018, Noon-1 p.m., Library Conference Room
Friday Oct. 19, 2018, 1-2 p.m., Library Conference Room
Medicare Sessions
Tuesday Oct. 22, 2018, 1-2 p.m., University Center Presentation Room
Wednesday Oct. 31, 2018, 1-2 p.m., University Center Presentation Room
Social Security Sessions
Thursday Oct. 23, 2018, 10-11 a.m., EAB 252/263
Tuesday Oct. 30, 2018, 10-11 a.m., EAB 252/263
These sessions will also be available via WebEx (https://websteru.webex.com), password VRIP. Audio phone number is available on WebEx.
tags:  employee news, faculty, human resources, webster today,
News by Topic
Tag Categories
News by Topic
Tag Categories