Spring 2 Early Term Progress Surveys Launch March 30 
Mar. 26, 2018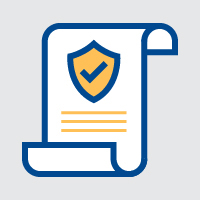 The Spring 2 Early Term Progress Survey will launch via the Student Success Portal on Friday, March 30, 2018. This survey will be distributed to all Spring 2 U.S. on-ground and online courses and will be available for faculty to complete during a 10-day window that will close on Monday, April 9, 2018.   
Progress Surveys make reporting the academic progress of students easy and efficient by allowing faculty members to raise early alerts (Flags) for items and to provide positive feedback (Kudos) to students.
The survey information will be emailed to faculty, and the surveys will be accessible to faculty on the Home and Students pages of the Student Success Portal. Each survey will only take a few minutes to complete. Please submit the survey(s) even if you have no feedback.  
The Midterm Progress Survey includes the following items:
No Feedback (Default)
Attendance Concern (Flag)
Low Participation (Flag)
General Concern (Flag)
Poor/Missing/Incomplete Assignments (Flag)
Keep up the Good Work (Kudos)
Once surveys are submitted, flags raised will be routed to appropriate Webster personnel (often the assigned advisor) who will help students with the issues raised by the flags, closing the loop on the concern raised.    
More information, including a detailed Progress Survey FAQ section, can be found at www.webster.edu/success.
A two-minute video on how to complete a Progress Survey is also available.
tags:  academics, extended campus, faculty, student success portal, webster today,
News by Topic
Tag Categories
News by Topic
Tag Categories