Student Success Portal Training and Resources Available
Dec. 19, 2018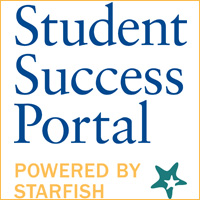 Student Success Portal, powered by Starfish, training is available by request at any time. Additionally, as scheduled training dates are determined, details will be posted in Training on the Student Success Portal website and announced via Webster Today.
Many video tutorials and resources are also available in the For Students, For Faculty, and For Advisors & Staff areas of the Student Success Portal website. Overview flyers are also accessible in the For Students and For Faculty tabs. And, the FAQs section of the website contains valuable information.
If you are interested in training for your department/group, a meeting, or yourself, please email studentsuccess@webster.edu. In your request, please include the following:
Group make-up (faculty, staff, or students)
Topic(s)
Requested date(s) and time(s)
Size of group
Location (if determined)
Common training topics to include can be found here (these can be combined).
tags:  academics, employee news, faculty, student success portal, academic resource center,
News by Topic
Tag Categories
News by Topic
Tag Categories