ARC to Conduct Academic Integrity/PPP Focus Groups
Oct. 29, 2019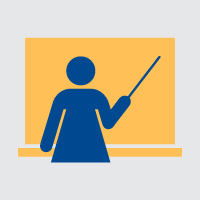 The Academic Resource Center (ARC) has a regular assessment plan it follows to ensure that its programs are meeting their individual goals and providing the level of customer service and support needed for students and faculty and staff members.
During the Fall 2019 semester, the ARC will conduct faculty/staff focus groups that will help assess success in meeting the individual program goals of the Plagiarism Prevention Program (PPP) and academic integrity initiatives.
The PPP stresses that academic honesty can be upheld by three key measures: understanding plagiarism, developing effective strategies in the writing process, and incorporating source material appropriately and with proper citation. The objectives of the program are to provide students with a thorough understanding of those concepts as well as strategies to avoid or correct issues that arise in their work so that future academic assignments will maintain the University's standards.
Focus group schedule
Both full-time and adjunct faculty members, as well as staff throughout the worldwide network, are invited to attend these focus groups and provide feedback either in person or remotely. All sessions will be held in the Library Conference Room. WebEx will be available for those who would like to participate remotely.
Please select one session to attend:
Thursday, Nov. 14, 1-2 p.m. CST
Friday, Nov. 22, 10-11 a.m. CST
Wednesday, Dec. 4, 2-3 p.m. CST
RSVP to attend
If you are interested in participating, RSVP for the session of your choice, indicating if you would like the WebEx link, to ARC Assistant Director Carolyn I. Brown at carolynbrown04@webster.edu.
Additionally, if you are interested in participating but unsure if you are able to attend the schedule above, please let us know, and we will attempt to schedule additional sessions around faculty and staff availability.
tags:  academics, college of arts and sciences, college of fine arts, employee news, extended campus, faculty, online learning, school of business and technology, school of communications, school of education, webster today,
News by Topic
Tag Categories
News by Topic
Tag Categories