ARC to Conduct Spring I Focus Groups, RSVP for Sessions
Jan. 31, 2019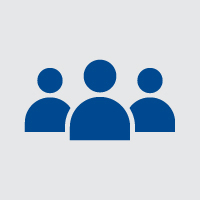 The Academic Resource Center (ARC) has a regular assessment plan it follows to ensure that its programs are meeting their individual goals and providing the level of customer service and support needed for students and faculty and staff members.
During the Spring 2019 semester, the ARC will conduct faculty/staff focus groups that will help us assess our success in meeting the individual program goals of our Testing Center and academic integrity initiatives and programs, our Tutoring Program, and our Writing and Online Writing centers and services.
Both full-time and adjunct faculty members, as well as staff throughout the worldwide network, are invited to attend these focus groups and provide feedback.
Tentative schedules for the focus groups are as follows (please select one session to attend):
    Tuesday, Feb. 26, 2019, 2-3 p.m. CST
    Thursday, Mar. 7, 2019, 1-2 p.m. CST
    Friday, Mar. 22, 2019, 10-11 a.m. CST
All sessions will be held in the Library, Room 315, and WebEx will be available for those who would like to participate remotely.    
RSVP to Attend
If you are interested in participating, please RSVP for applicable sessions to ARC assistant director Carolyn I. Brown at carolynbrown04@webster.edu. Additionally, if you are interested in participating but unsure if you are able to attend the tentative schedule above, please let us know, and we will attempt to schedule additional sessions around faculty and staff availability.
Please address any questions or concerns to ARC director Erica Ellard at ericaellard90@webster.edu or 314-246-7702, or Brown at carolynbrown04@webster.edu or 314-246-7668.
tags:  employee news, faculty, webster today, academic resource center,
News by Topic
Tag Categories
News by Topic
Tag Categories