Accounts Payable Year End Date Reminder
Dec. 12, 2019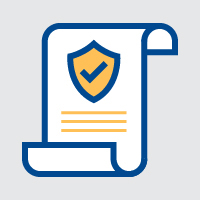 Before we start wrapping up 2019, Accounts Payable would like to advise faculty and staff that the final check run in December will be Friday, Dec. 20, 2019.
Accounts Payable would also like to remind everyone that if you are submitting an invoice that will be paying a contact, subscription or any goods or service that extends past Sunday, May 31, 2020, this invoice is considered prepay and must be identified.
This means the payment applies to more than one fiscal year. It is essential that the person submitting the invoice identifies the invoice as a 'prepaid' in the comment portion of Concur.
Please also provide the number of months in each fiscal year 2019-2020, 2020-2021 and future years in the comments.
For example, a subscription for a calendar year period of Jan. 1 through Dec. 31, 2020, would include five months in 2019-2020 and seven months in the 2020-2021 fiscal year. Please contact Accounts Payable at concurhelp@webster.edu with questions about invoices that cross fiscal years.
tags:  employee news, faculty, webster today, finance,
News by Topic
Tag Categories
News by Topic
Tag Categories