News Around Webster: Chappell, Cosic, Cuille, Fatton
Oct. 21, 2019
Recent professional news and achievements for Webster University community members include:
Cuillé Presents on Career Opportunities with French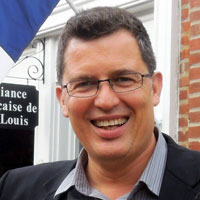 Lionel Cuillé delivered a paper on Oct. 2 during the Biennale du français at the University of Chicago titled "Learn French, and find a job! : l'impact des initiatives en français professionnel"
His research shows that speaking French is an asset on the international job market. 
Cuillé is working closely with his partners at the French embassy to identify internships for students who will minor or double major in French. Such high-impact experiences open the doors of French companies in France and other French-speaking parts of the world. Being able to adapt to a francophone business culture is an important marketable skill when students look for a job back home.
Cuillé is the Jane and Bruce Robert Chair in French and Francophone Studies, and assistant professor on the College of Arts & Science's Department of International Languages and Cultures.
Chappell Presents on Carly Simon
John Chappell presented the paper "No Secrets: Carly Simon in the Early 70s," as the Midwest Popular Culture Association Conference in Cincinnati, Ohio on Oct. 10.
Chappell is a professor in the History, Politics, and International Relations Department in Webster's College of Arts & Sciences.
Fatton Book Tour of Europe, Asia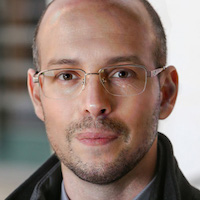 Lionel Fatton, assistant professor of International Relations at Webster University Geneva, embarked in early July on a tour in Asia and Europe to promote his new book entitled "Japan's Awakening: Moving toward an Autonomous Security Policy," co-authored with Prof. Oreste Foppiani.
In Asia, he gave conferences at The Charhar Institute in Beijing and at Meiji University and Waseda University in Tokyo.
In Europe, he presented the book at the International Convention of Asia Scholars (ICAS11), which took place in Leiden.
Cosic Screenings in St. Louis, Marseille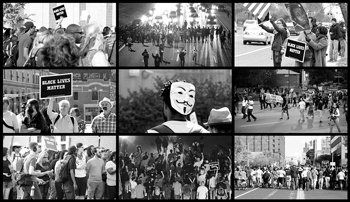 Zlatko Ćosić will have two films screening at international film festivals in November.
His STORY 3: SCENES 1-9 will screen at the St. Louis International Film Festival, St. Louis, USA, Nov. 17, 2019, 4 p.m. at Stage at KDHX. 
PIZZICATO will screen at the International Festival Les Instants Vidéo, Marseille, France, Nov. 9, 2019.
Cosic is a video artist, Webster alumnus and adjunct faculty member in the Electronic and Photographic Media Department of Webster's School of Communications.
tags:  academics, college of arts and sciences, news around webster, international languages and cultures, history, international relations, film production, employee news, faculty, school of communications, webster today,
News by Topic
Tag Categories
News by Topic
Tag Categories