News Around Webster: Davis, Liberati, Woolf, Hulsizer, Stiles, Cosic
Aug. 26, 2019
Recent professional news and achievements for Webster University community members include:
Davis Reviews for Intl. Journal of Communication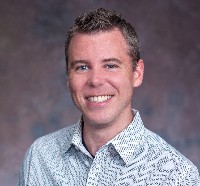 Dorian Hunter Davis, assistant professor in the School of Communications, critiqued the recently published book, "Reporting Elections: Rethinking the Logic of Campaign Coverage," in the International Journal of Communication.
"Reporting Elections makes effective use of its narrow scope and mixed-method approach to develop a fuller picture of the forces driving television news coverage and expose the minimal effects of public logic on the reporting of election campaigns. While digital expressions of public opinion such as social media posts and
trends do result in news stories (Lawrence, 2015) and contribute to transfers of issue salience from public to news agendas (Groshek & Groshek, 2013), the authors' meticulous dive into television logic reveals a conspicuous gap between journalism's public service mission (Kovach & Rosenstiel, 2007) and the extent to which broadcast news agendas and frames promote substantive issues.
"However, focusing on television—the medium Cushion and Thomas argue "informs most voters about
campaigns" (p. 14)—does have its limitations..."
The full review can be found online at the IJOC.
Woolf, Hulsizer, Stiles Present at APA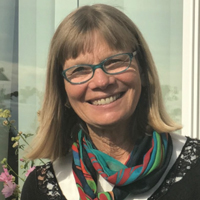 Linda Woolf and Michael Hulsizer presented the following sessions at the 2019 Annual APA Convention:
Woolf: Human Rights and Social Justice: A Path to "Do No Harm"
Woolf and Hulsizer: Foundational Science Concepts: Human Rights, Social Justice, and Diversity
Woolf was also part of a panel, "Ethics Code Task Force Town Hall Meeting," and published a Psychology Today column: Mass Shooting: Shifting Blame and Shifting Focus."
Debbie Stiles led a discussion and presented a paper at the APA Division 52 Hospitality Suite: "The Myriad of Problems Encountered When Conducting Psychological Research with Refugee and Asylum-Seeking Youth." Stiles is co-author of the paper with Ana M. Pavon Marin and Toby Macklin.
Woolf is professor of psychology and international human rights, and Hulsizer is professor of psychology, both in the Department of Psychology in Webster's College of Arts & Sciences. Stiles is professor of applied educational psychology and school psychology in Webster's School of Education.
Cosic a Finalist for InSITE 2020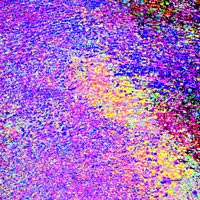 Zlatko Ćosić has been selected as one of the finalists for InSITE 2020, a temporary public art exhibition that will impact how the public perceives Downtown St. Louis. InSITE 2020 was developed by the Downtown STL Public Art Initiative to welcome visitors, encourage exploration of its streets and public spaces and highlight Downtown St. Louis as a place for creativity, possibility and diversity.
The finalists will receive $500 to $1,500 to further develop their ideas and will present their final proposals to the Downtown STL Public Art Initiative Advisory Committee, a group of art and design professionals, in the fall. Five projects will be commissioned, with the total available to fund all projects set at $100,000. All projects will be installed by May 1, 2020.
Cosic is an alumnus, video artist and adjunct faculty member in the Electronic and Photographic Media Department of Webster's School of Communications.
Liberati Credentialed for Play Therapy
Ryan Liberati was recently awarded the Registered Play Therapist credential by the Association for Play Therapy. 
The credential recognizes mental health practitoners that have completed specialized training and supervised clinical practice in working with child and adolescents utilizing specialty play therapy techniques.
Liberati is associate professor and School Counseling coordinator in the Department of Professional Counseling in Webster's College of Arts & Sciences
tags:  academics, college of arts and sciences, news around webster, employee news, faculty, school of communications, webster today,
News by Topic
Tag Categories
News by Topic
Tag Categories