News Around Webster: Jefferson Higgins on unconscious bias, Stiles' refugee youth research, Cosic film
Feb. 20, 2019
Recent professional news and achievements for Webster University faculty members include:
Stiles, Brown Present Research on Refugee Youth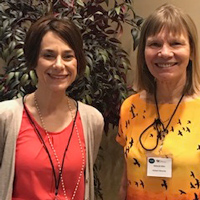 Applied Educational Psychology and School Psychology Professor Debbie Stiles and graduate student Kelly Ann Brown presented a paper, "Researching the Benefits of Tree of Life Therapy for Refugee and Asylum-Seeking Youth," at the Counseling and Therapy Session of the 48th Annual Meeting of the Society of Cross-Cultural Research (SCCR), Feb. 13-16, in Jacksonville, Florida. 
The session offered continuing education for psychologists. Additional authors on the 2019 paper were graduate student Keary Ritchie, alumna Lisa Wilkinson, and 2018 Visiting International Scholar in School Psychology, Esa Alaraudanjoki, all of whom presented on refugee youth with Stiles at SCCR in 2018.
This work on refugee youth will be continuing though 2020, in part with support from a 2019 Provost's Faculty Research Grant for "The Therapeutic Value of Art and Storytelling for Refugee Youth: A Research Study." 
Jefferson Higgins on Unconscious Bias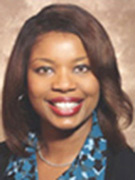 Robin Jefferson Higgins will be the featured speaker at this month's event in the St. Louis Paralegal Association Programs and Education series.
On Feb. 21, she will give her presentation, "Unconscious Bias in the Legal Profession," as part of the series hosted at Polsinelli.
Her talk explores explicit and implicit bias, why they matter, and how this issue affects the workplace and impacts the legal profession.
Jefferson Higgins is associate professor and chair of Legal Studies in Webster's College of Arts & Sciences.
Cosic Screening at Toronto International Film Festival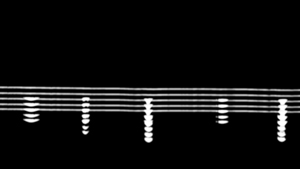 Zlatko Ćosić's new video, PIZZICATO, will screen at the Moving-Image-Arts International Film Festival in Toronto, Canada, on Feb. 28.
Cosic is a video artist and adjunct faculty member in the Electronic and Photographic Media Department of Webster's School of Communications.
tags:  college of arts and sciences, employee news, news around webster, faculty, school of communications, school of education, webster today,
News by Topic
Tag Categories
News by Topic
Tag Categories