Around Webster: Kingston, Miller books; 'Best Dressed' Flewellen, Reed mudder
Aug. 16, 2019
Recent professional news, achievements and sartorial distinctions for Webster University community members include:
Miller's 'Expanding the Rainbow' Released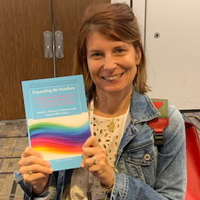 Andrea Miller, adjunct professor in the Department of Sociology and Anthropology in Webster's College of Arts & Sciences, has co-edited "Expanding the Rainbow: Exploring the Relationships of Bi+, Consensually Polyamorous, Kinky, Ace, Intersex, and Trans People." 
The volume was released at this year's American Sociological Association Conference held this month in New York.
Brandy Simula and J Sumerau are also co-authors on the book.
Kingston's 'Fully Human' Reviewed in Time Higher Ed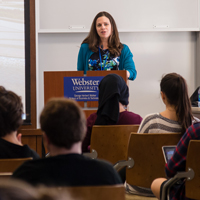 Lindsey Kingston's book, "Fully Human: Personhood, Citizenship, and Rights" was reviewed as Book of the Week in Times Higher Education.
Find the review here (reg. required).
The book was published earlier this year by Oxford University Press. 
Kingston argues that citizenship within our current international system signifies being fully human, or being worthy of fundamental human rights. For some vulnerable groups, however, this form of political membership is limited or missing entirely, and they face human rights challenges despite a prevalence of international human rights law.
Kingston is an associate professor of international human rights in the Department of History, Politics, and International Relations in Webster's College of Arts & Sciences. She also directs Webster's Institute for Human Rights and Humanitarian Studies.
Reed Reps Webster in ToughMudder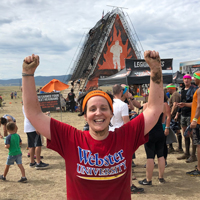 Margaret Reed, director of the Colorado Springs metro campus, combined wellness and recruiting as she represented Webster University in the Tough Mudder CO 19 event.
Participating in the event connects her with others in the area whose interests or connections align with Webster's academic programs.
"It was a great way to brand Webster, network and do a little recruiting in the process," Reed said.
Vote for 'Best Dressed' Flewellen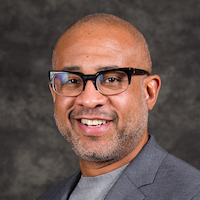 Every Gorlok crazy 'bout a sharp-dressed man?
Vincent C. Flewellen, chief diversity officer, has been nominated and is a finalist in St. Louis' Magazine's "Best Dressed 2019."
Flewellen, who was voted best-dressed back in 1989 at Clayton High School, has the chance to strut into their 30th reunion this fall as the Best Dressed in St. Louis. 
Help him do just that by voting for him at STLMag here.
tags:  college of arts and sciences, employee news, news around webster, extended campus, faculty, webster life, webster today,
News by Topic
Tag Categories
News by Topic
Tag Categories