News Around Webster: Singaravelu research on refugees' mental health, Brown state appointment, Cuille on Camus
Sep. 25, 2019
Recent professional news and achievements for Webster University community members include:
Singaravelu Honored for Research on Gender Differences in Mental Health Needs of Bosnian Refugees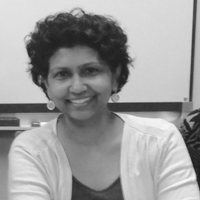 Hemla Singaravelu received an award for one of her three presentations at the World Communication Association Conference in Wellington, New Zealand.
Singravelu, professor in Webster University's Professional Counseling program in the College of Arts & Sciences, was awarded the Park Award for Excellence in Research for the topic, "Gender Difference in Mental Health Needs Among Bosnian Refugees."
She also presented two other topics at the conference:
"Exploring the Impact of Transgenderism in Sibling Relationships Through a Cultural Communication Perspective"
"I Struggled and I Survived: Voices of Gay and Lesbian Malaysians"
All three topics were presented with Wai Hsien Cheah, professor of Health Communications at Southern Illinois University – Edwardville.
Earl Brown Appointed to State Rehabilitation Council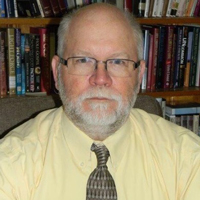 Earl Brown, an adjunct full professor at Webster's Rolla, Missouri, campus location, was recently appointed by Missouri Gov. Mike Parson to the State Rehabilitation Council.
Brown has been a member of the faculty teaching at Webster Rolla for almost two decades.
He specializes in teaching Lifestyle & Career Development for the campus's MA in Counseling program. In his full-time position, Brown serves as a vocational rehabilitation counselor for the U.S. Department of Veteran Affairs.
The Council "envisions a society that values all of its members equally and provides opportunities so that people are able to meet their needs, fulfill their dreams, and participate in society. Our mission is to assure that persons with disabilities have opportunities to be as productive as possible by advising Missouri Vocational Rehabilitation that services provided to persons with disabilities are of the highest quality, consumer-directed, responsive to consumer choice, effective, individualized, culturally specific, and relevant to labor market trends."
Cuillé to Present on Camus' 'La Chute'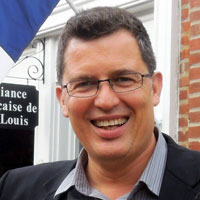 Lionel Cuillé will present in French on "La Chute" by Albert Camus at La Société Française on Friday, Sept. 27, 7-9 p.m. at the Alliance française de St Louis, 930 North McKnight Road, St. Louis 63132.
Cuillé is the Jane and Bruce Robert Chair in French and Francophone Studies in Webster University's College of Arts & Sciences.
A performance of the play, in original French, will take on Sunday, Oct. 6, by the Parisian-based Caravague Company, sponsored by the Centre Francophone. You can find more information about the play on our other event, La Chute - French Play by Compagnie Caravague.
Cuille's presentation is free. Tickets for the Oct. 6 performance can be found here.


tags:  academics, college of arts and sciences, employee news, news around webster, faculty, in the news, webster today,
News by Topic
Tag Categories
News by Topic
Tag Categories