News Around Webster: Bhaila and Smith at Jenzabar, Bode recording, Cosic film, Tuncel grant
Aug. 12, 2019
Recent professional news achievements for Webster University community members include:
Tuncel Publishes, Receives $10,000 Research Grant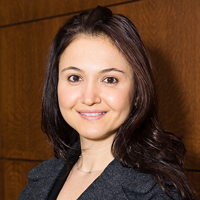 Ece Tuncel, associate professor of management in Webster's George Herbert Walker School of Business & Technology, has published an article in Group Decision and Negotiation.
The article, "The differential effects of fear and tranquility on risk taking when probabilistic information is communicated in verbal terms," appears in vol. 28(4), pp. 671-693.
From the abstract with co-author William P. Bottom: "Verbal probability expressions are often used to communicate risk in decision making situations. We tested the argument that fear would lead to more pessimistic risk perceptions and higher risk aversion than tranquility when the verbal probability expression used to communicate risk is more (vs. less) ambiguous."
In addition, Tuncel received the Negotiation and Team Research (NTR)-Peterson Grant in the amount of $10,000 for her research project titled "Winning negotiations without losing the relationship."
Bhaila Completes Jenzabar Internship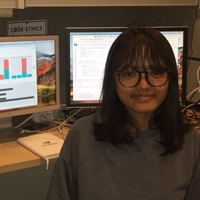 Webster applied for and received a grant to enter a student in the Jenzabar Internship Program, which sponsored 43 interns from partner universities this summer.
This program provides students from colleges and universities that use Jenzabar solutions the opportunity to gain hands-on, real-world experience working in higher education while earning a competitive wage throughout their internship.
Computer Science major Karuna Bhaila was awarded the internship, with faculty advisor Marty Smith, who is professor and chair of the Department of Math & Computer Science. Bhaila completed the internship at the end of last month.
Bode Recording 'Here and Now'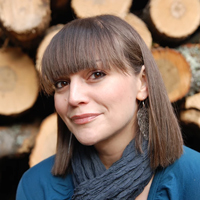 Erin Bode's latest album, "Here and Now," is available for download and on CD and vinyl.
Bode, who teaches lyric writing and song writing in the Department of Music's Bachelor of Music in Composition (Songwriting) major, is also experimenting with new ways of reaching audiences in the fast-changing world of popular music and recordings.
Read more in this Department of Music update.
Ćosić's 'Pizzicato' in Switzerland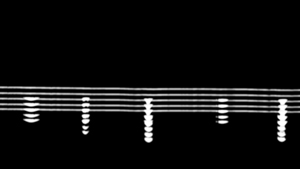 Zlatko Ćosić's video PIZZICATO will screen at festivals in Switzerland this month.
It will appear at the BlackBox Short Film Festival in Kunstraum Aarau on Aug. 17,  and TaB Reinach on Aug. 31.
Cosic is an alumnus, video artist and adjunct faculty member in the Electronic and Photographic Media Department of Webster's School of Communications.
tags:  academics, college of fine arts, employee news, news around webster, school of business and technology, webster today,
News by Topic
Tag Categories
News by Topic
Tag Categories