News Around Webster: Filmmakers, Woolf on Social Justice, Miller-Struttmann on bees
Jul. 18, 2019
Recent professional news and achievements for Webster University community members include:
Woolf, Hulsizer on Diversity in Research Methods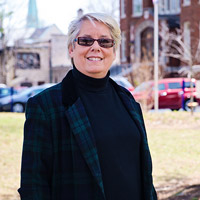 Linda Woolf gave a presentation, "Hate groups: The many faces of enmity," at the 2019 Gateway to Diversity Conference sponsored by the Federal Executive Board.
She also recently had two book chapters published, including one with Webster colleague Michael Hulsizer:
Woolf, L. M. (2019). Peace and Social Justice. In M. G. Njoku, L. A. Jason, & R. B. Johnson (Eds.). Psychology of peace promotion: Global perspectives on personal peace, children and adolescents, and social justice (pp. 219-235). New York, NY: Springer.
Woolf, L. M., & Hulsizer, M. R. (2019). Infusing Diversity Into Research Methods = Good Science. In K. D. Keith (Ed.). Cross-cultural psychology: Contemporary themes and perspectives (2nd ed., pp. 107-127). Malden, MA: Wiley-Blackwell.
Woolf and Hulsizer are professors in the College of Arts & Sciences.
Miller-Struttmann on Native Plant Panel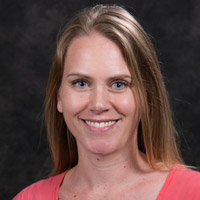 Nicole Miller-Struttmann will be part of a panel discussion of native plant gardening and farming in St. Louis on Wednesday, July 24, 7-8 p.m. at the St. Louis Central Library, Auditorium 1301 Olive Street, 63103.
Panelists include:
Nicole Miller-Struttmann, the Laurence L. Browning Jr. Professor of Biology at Webster University and an expert on pollinators, especially bumblebees.
Drew Hundelt, Director of Urban Agriculture for Urban Harvest STL, oversees seven different farm sites.
Colleen Autry, a Senior Estimator at DJM Ecological Services, provides ecological restoration and green infrastructure of native plant communities.
Kyle Cheesborough, Horticulture and Site Work Manager at the St. Louis Zoo, utilizes progressive horticulture to enrich the Zoo's landscapes.
This panel discussion is in conjunction with St. Louis Public Library's current exhibit, "The Birds & the Bees: Pollinators and Native Gardens," on display now through Aug. 4 at Central Library, 1301 Olive Street.
Webster Filmmakers in St. Louis Showcase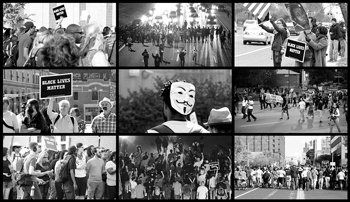 Chris Aaron, assistant professor, and Zlatko Cosic, adjunct faculty member, are among the School of Communications faculty, students and alumni with credits in this month's St. Louis Filmmakers Showcase.
Overall, eight School of Communications students, 19 alumni, and two faculty members have had films accepted into the 2019 Whitaker St. Louis Filmmakers Showcase. This year's 29 individual entrants with 32 entries is comparable to the 30 entrants of 2018 who made up more than a quarter of the showcase entries.
Read more about all of them in this post.
tags:  academics, college of arts and sciences, news around webster, faculty, school of communications, webster life, webster today,
News by Topic
Tag Categories
News by Topic
Tag Categories