FDC Announces Active Learning Tuesdays Topics for March and April
Mar. 18, 2019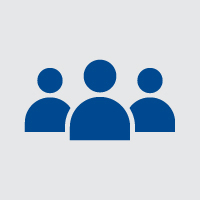 The Faculty Development Center invites all interested Webster University faculty and staff to join them for Active Learning Tuesdays, workshops focused on engaged learning, technology, and student success.
All workshops are held on Tuesdays from 3-4 p.m. in Sverdrup 119, the Active Learning space.
Feel free to drop in or register now.  RSVPs are appreciated.
March 26
Introduction to Microsoft Teams for Teaching
Presented by Elvir Mandzukic, Faculty Development Coordinator
Learn to build engaging assignments and activities that connect Office documents in WorldClassRoom Canvas. You will learn and apply skills for connecting Microsoft OneDrive, PowerPoint, Word, and Excel and to assignments, activities, and collaborations in your course.  We will also take a look at Microsoft Stream and Sway for video and webpage projects.
April 2
How to Make Simple Infographics Using Adobe InDesign
Presented by Rea Bedalli, Faculty Development Center Student Assistant
In this session, FDC's resident student expert in Adobe will show you how to make simple informative infographics in Adobe InDesign.  Learn for yourself or see the process to include as an engaging creative assignment in your class.  Students welcome.  Come with ideas and questions.
April 9
How to Get Your Students Excited About Your Course
Presented by Liza Dister, Faculty Development Center Coordinator
We all want our students to love coming to our classes, and each one of us has tricks that help get our students excited about learning. Join us as we share ideas for engaging and motivating our students, including:
Activities that help students see how course material is relevant to their lives
Strategies that spark students' curiosity
Approaches to teaching content that students perceive as hard, boring, or overwhelming
Helping students feel competent so that they continue to feel motivated
April 16
How to Make Your Class Materials Accessible
Presented by Erik Palmore, Director, Faculty Development Center; and Liza Dister, Faculty Development Coordinator
Have you ever wondered what tools and tricks are available to ensure that your course materials are accessible to people of diverse skills, backgrounds, and abilities?  In this workshop we will explore the principles of universal design of instruction, with particular emphasis on ways you can make print and video materials accessible.
April 23
Open Lab 3 to 5
Liza Dister and Elvir Mandzukic, Faculty Development Center Coordinators
Do you have questions about motivating your students, using teaching technology, or supporting student success in your courses? Drop in to work with FDC staff on questions and ideas about your class. Whether you'd like help developing a new assignment or new course, using technology to enhance student learning, or devising active learning strategies that can enhance your students' learning, we're available to support you
April 30
Start Your Syllabus Now: Engaging Syllabi in Concourse
Presented by Erik Palmore, Director of the Faculty Development Center
How can your syllabus be used as a tool to improve student learning, reduce the administrative work of teaching a course, and create an engaging learning experience for your students? In this workshop we will discuss the essential components of a course from a student perspective and explore enhancements you can make to your syllabus to promote clarity and to reduce questions. We will also explore how the research on student engagement can inform the way we write our syllabi, helping us to create engaging classes where students have a positive experience and emerge successful. This session will include an overview of the Concourse syllabus software and how you can use it to make an engaging syllabus.
Questions? Contact AskFDC@webster.edu or call 314-246-8243.
Would you like to present at an Active Learning Tuesday? Contact AskFDC@webster.edu
tags:  employee news, faculty, webster life, webster today, active learning, fdc, faculty development center, teaching,
News by Topic
Tag Categories
News by Topic
Tag Categories