2019-2020 Curriculum Proposal Deadlines
Jan. 25, 2019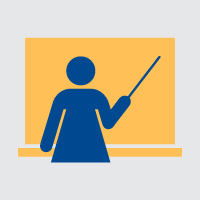 The deadline to submit curriculum proposals for the 2019-20 catalogs is Feb. 1. Proposals submitted after this date will be reviewed for the 2020-21 catalogs.
Proposals submitted by the Feb. 1 deadline will be advanced to each committee once they clear initial screenings for catalog structure and standards. To meet the April 1 draft catalog publication date, the committees will review proposals through their first meeting in March. 
Curriculum Committee Schedule:
Jan. 29

Feb. 5

Feb. 19

Feb. 26

March 5 (19-20 Proposal Review Deadline)

 
Graduate Council Schedule:
Feb. 6

Feb. 20

March 6 (19-20 Proposal Review Deadline)
As a reminder, the Curriculum Committee requires hard-copy proposals with original signatures while the Graduate Council will accept scanned submissions. Proposals must be submitted to each committee's coordinator:
Current proposal forms can be downloaded from the Curriculum Committee and Graduate Council websites. The interactive forms require Adobe Acrobat or Acrobat Reader 9.0 or above. In order to save your work on the interactive forms, you must access the forms using Adobe Pro DC, which is available from Webster University through Adobe Creative Cloud. If you have any questions about Adobe Creative Cloud, please reach out to the IT Service Desk at extension 5995 (314-968-5995). For best results, please access the forms using Chrome, Firefox, or Internet Explorer only. If the forms will not load within your browser, please download the form and save it to your desktop as a PDF.
tags:  academics, faculty, webster life, webster today,
News by Topic
Tag Categories
News by Topic
Tag Categories