2020 Diversity and Inclusion Conference Request for Presentations
Oct. 14, 2019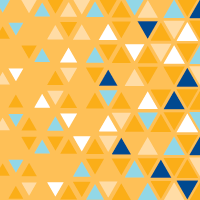 The 2020 Webster University Diversity & Inclusion conference will be held on the main campus Feb. 25-27. Annual attendees include faculty, staff, students, alumni, corporate partners and community members from around the St. Louis area.
Previous Diversity & Inclusion conferences held at Webster have featured a variety of learning formats including lectures, panel discussions, hands-on learning experiences and performances featuring topics including hate speech, unconscious bias, gender in the media, how to be a transgender ally, multigenerational workforces, accessibility issues and immigrant experiences.
For more information on past conferences, please visit the Conference History section of our website.
D&I 2020: Call for proposals
Faculty, staff, students and members of the community are invited to submit proposals for presentations they would be able to give at the upcoming event. Those interested in submitting a presentation idea are invited to visit the 2020 Conference page on our website and follow the instructions on how to submit a proposal.
Proposals are due by Oct. 25, 2019.
tags:  employee news, webster life, webster today, diversity and inclusion, community engagement,
News by Topic
Tag Categories
News by Topic
Tag Categories