ERP Replacement Product Demo, Value Management Sessions
Apr. 4, 2019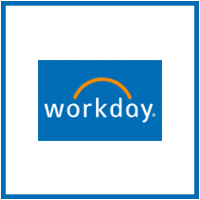 Information Technology and many of our University departments are at a very preliminary stage of assessing what it takes to implement a new enterprise resource planning system (ERP) for Webster University.
We inherently believe there is value in moving to one fully integrated system for the administration of our services to our students. This would potentially encompass services such as Human Resources, Payroll (ADP), Finance (Concur, CX) and our Student Information departments such as Bursar, Registrar, Advising, Financial Aid (CX). This list is by no means exhaustive.
At this time, Webster University is engaging with vendors to understand the current ERP market in higher education because it has shifted dramatically since our implementation of CX over 25 years ago, and so has Webster University. We are using this opportunity to educate the Webster community on current technologies and to build a business case for change to inform decisions in the future.
We invite the Webster community to participate in a Product Demonstration & Value Session with Workday, one of the top vendors in this space. The Product Demonstration & Value session will take place from April 23 to April 25th. Please see the agenda below for topics, times and locations. All sessions will be available via WebEx for anyone that would like to join remotely.
The Product Demonstration & Value Session Agenda(s)
Please note that these meetings are discovery ONLY. We have not decided to move to a new ERP solution, nor have we identified a solution or a vendor. We have elected to pursue this FREE engagement with Workday as an opportunity to see other solutions. Once the decision has been made to move forward, we will engage the community to look at other solutions in the marketplace and identify the best fit for Webster University.
Please don't hesitate to reach out via email to gregmalone44@webster.edu with any questions.
tags:  employee news, extended campus, faculty, information technology, webster today,
News by Topic
Tag Categories
News by Topic
Tag Categories