Webster's Faculty Development Center Hosts Active Learning Tuesdays
Jan. 7, 2019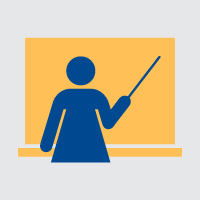 The Faculty Development Center invites interested faculty and staff to join them for Active Learning Tuesday technology-focused workshops.
These one-hour technology sessions will be held on Tuesdays.  All workshops will be held at 3 p.m. in Sverdrup 119, the Active Learning space.
Feel free to drop in or register now.  RSVPs are appreciated.
January 2019 Sessions
Tuesday, Jan. 15
Topic: Motivate Your Students from the First Day of Class
Presented by Liza Dister, Faculty Development Center Coordinator
What can we do to set our ourselves up for a productive semester and to set our students up to feel motivated to learn? This session will address strategies that faculty can use at the beginning of the semester to promote student motivation and engagement in their courses, including:
Using your syllabus as a teaching tool
Showing students you care about their success, building community in your class, and using icebreakers
Creating a challenge in your course and setting expectations for a productive semester
Promoting inclusion for all of your students
Tuesday, Jan. 22
Topic: Create Engaging Experiences in WorldClassRoom
Presented by Kate Sprague, Instructional Designer/Training Specialist in the Online Learning Center
This session provides an overview of the tools available in WorldClassRoom (powered by Canvas) with particular emphasis on strategies that enhance learning, streamline faculty tasks, and strengthen communication/interaction among the class.  Bring your syllabus and assignment details.
Tuesday, Jan. 29
Topic: Starfish
Presented by Erica Ellard, Director, Academic Resource Center
What communications options provide the best return of student responses?
Have you ever wanted to see if a student actually opened a communication you sent?
Looking for new ways to engage with your students and/or nudge them to make changes in their behaviors?
The Student Success Portal, powered by Starfish, can help! Join Erica Ellard, Starfish co-project lead and Director of the Academic Resource Center, to learn how to leverage this technology tool to help you enhance your relationships with students and motivate them to persevere and succeed in your courses.
Questions? Contact AskFDC@webster.edu or call 314-246-8243
Would you like to present at an Active Learning Tuesday? Contact AskFdc@webster.edu
tags:  employee news, webster life, webster today,
News by Topic
Tag Categories
News by Topic
Tag Categories