In the News: Miller-Struttmann on bee die-off, Lange on soccer, Glaveanu on Creativity Week
Jun. 24, 2019
Recent news media coverage featuring Webster University community members includes:
Glaveanu on Creativity Week at Webster Geneva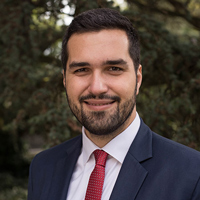 Vlad Glaveanu appeared on World Radio Switzerland to discuss Creativity Week at Webster Geneva. Hosted by the Center of Creativity and Innovation at Webster Geneva, Creativity Week is a week of free events, bringing together leading experts and practitioners in the world of creativity and innovation.
The events took place at Webster Geneva June 17-19, followed by more in partnership at University of Bologna.
Glaveanu is head of the Psychology and Counseling Department at Webster University Geneva.
Hear his interview on World Radio Switzerland here.
Miller-Struttmann on Bee Hives Collapse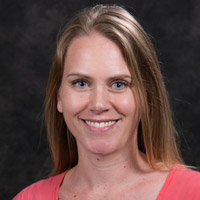 Nicole Miller-Struttmann was quoted in a Farm Press story covering how one-third of all professional honey bee hives in the United States died this past winter, a record for winter loss.
"This is shocking because last year's survey showed some recovery, so many were hopeful that we were starting to reverse this trend," she said. 
Miller-Struttmann is the Laurance L. Browning, Jr. Endowed Professor in Biological Sciences in Webster University's College of Arts & Sciences. She also helps lead the annual St. Louis Bee Blitz, part of a long-term national study where citizens help track bee populations for study by scientists.
Farm Press is a national agricultural news outlet. Read the story quoting Miller-Struttmann here.
Lange on Soccer History in St. Louis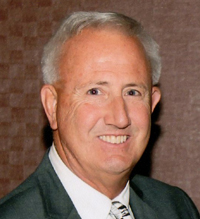 Dave Lange was interviewed for an article about soccer's history in St. Louis at the USL Championship site. USL club St. Louis FC has made waves in the U.S. Open Cup by knocking off not one but two MLS sides — Chicago Fire, followed by FC Cincinnati — on its way to the quarterfinals.
MLS is the top league in North American soccer; the U.S. Open Cup is a tournament open to clubs at all tiers. St. Louis currently has an expansion application to join MLS.
Lange is a Webster alumnus, adjunct faculty member in the School of Communications and author of "Soccer Made in St. Louis: A History of the Game in America's First Soccer Capital."
"In a lot of cities, the first wave of immigrant groups and their kids gravitated more to baseball and the more American-style sports," said Lange in the article. "In St. Louis, [soccer] was passed down from one generation to another, especially because there's a very strong network of Catholic church parishes in St. Louis where the sport was brought in…"
Read the full story at USL here.
tags:  academics, alumni, college of arts and sciences, employee news, global marketing and communications, faculty, global, home page, in the news, school of communications, webster today,
News by Topic
Tag Categories
News by Topic
Tag Categories