In the News: Balogun, Guffey, Schwerin, Smith
Nov. 18, 2019
Recent news media coverage featuring Webster University community members include:
Balogun, Fulbright-Hays Grant in St. Louis American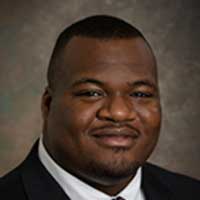 The St. Louis American ran a short story about Webster University and Professor Emmanuel Balogun being awarded a Fulbright-Hays Projects Abroad grant to work with area high schools and colleges and improve the curriculum about how Africa is taught in the classroom.
"I hope to help change the narrative about Africa in the classroom and in our communities," said Balogun, who is assistant professor in the Department of History, Politics, and International Relations in Webster's College of Arts & Sciences.
Read the St. Louis American piece here.
Read more about the grant in this Webster story.
Guffey in Bangkok Post on Educational Capacity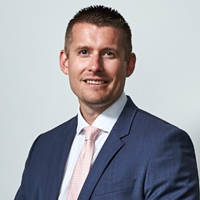 Ryan V. Guffey, director of Webster University Thailand, published an op-ed in the Bangkok Post about the need to increase educational capacity in Thailand.
"In the case of the U.S. educational system, higher education fundamentally rests on the notion that demand-driven adaptability has generated both (1) more educational options for students (e.g. among institutions and institutional types) and (2) strong state-wide educational systems—and that these are good things. Despite the "arms race", these options have facilitated an environment in which nearly every student can find a suitable educational experience.
Read the full piece, in which he discusses Webster University's role, here.
Smith on Social Media in News, among Youth
Julie Smith, instructor in the Webster University School of Communications, was quoted by Global News about studies that have linked social media use to a rise in depression and isolation, and the news coverage associated with it.
"I tend to view social media as a tool. It all depends on how it's used," she said. "It all depends on how the platforms are used and what the intentions are."
"... Fear is such a great motivator and a great seller," she said. "People keep watching the news to find out what the next terrible thing is going to be … So we portray social media as something terrible."
In Smith's opinion, this does social media a disservice. "We're not talking about the positives" — of which there are many, Smith said. Smith asked her students how they feel about social media. While some responses were about the bad — like an "inability to determine what's real and what isn't" and "the devaluing of some experiences if they aren't considered post-worthy" — many were about the good.
Read the full story at Global News here.
Schwerin Named to Board of Police Commissioners
Michelle Schwerin, attorney-CPA at Capes Sokal law firm and adjunct faculty member in Webster University's George Herbert Walker School of Business & Technology, was mentioned in several news articles after being nominated to the St. Louis County Board of Police Commissioners.
Schewerin teaches in the Forensic Accounting graduate program. 
Here is a FOX 2 story about the nomination. Other stories also appeared in the St. Louis Post-Dispatch, KMOX, KSDK, KMOV and St. Louis Public Radio.
tags:  college of arts and sciences, employee news, faculty, in the news, school of business and technology, school of communications, webster today,
News by Topic
Tag Categories
News by Topic
Tag Categories