In the News: Kodikara, Houk, Student Leadership Awards
May. 7, 2019
Recent news media coverage featuring Webster University community members includes:
Kodikara on KMOV for Sri Lanka Vigil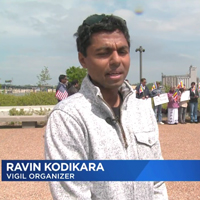 Ravin Kodikara was interviewed on CBS affiliate KMOV's coverage of a local vigil he organized for the victims in the recent Sri Lanka church attacks.
Kodikara is assistant professor in the Department of Biological Sciences, in Webster's College of Arts & Sciences.
The vigil took place on the St. Louis riverfront and included traditions from Buddhism, memorializing the dead seven days afterward.
"We feel the same pain," Kodikara said on the broadcast. "The people back there are still scared, frightened. We feel the same pain even though we live a thousand miles away on the other side of world."
Watch the segment online at KMOV here.
Houk on Tennessee Williams Festival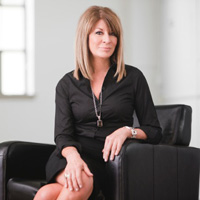 Carrie Houk was quoted in St. Louis Post-Dispatch and Ladue News coverage of the annual Tennessee William's Festival in St. Louis she leads.
Houk, an alumna and adjunct faculty member in the Leigh Gerdine College of Fine Arts, is artistic director and founder of the festival. The Post quoted her saying Williams' "The Night of the Iguana" has a timely theme: "learning how to be kind and human. We're all sort of on the edge of a cliff right now, and that's what's happening to many of the characters," she says.
The Post also noted heightened anticipation for this year's festival after last year's won seven St. Louis Theater Circle awards.
Read the Post-Dispatch coverage at stltoday here.
Read the Ladue News story here.
Student Leadership Awards in Cape Cod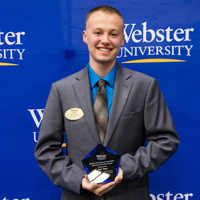 Cape Cod Today ran an article on the Webster University Student Leadership Awards, highlighting Matthew West, who hails from nearby Orleans, Massachusetts.
Read the Cape Cod Today story here.
Here is Webster's story on the 2019 awards.
tags:  college of arts and sciences, college of fine arts, global marketing and communications, faculty, in the news, webster today,
News by Topic
Tag Categories
News by Topic
Tag Categories