In the News: Witkowski on STL on the Air; Geraghty-Rathert in Time; Human Rights Conference on KMOX
Oct. 15, 2019
Recent news media coverage featuring Webster University community members includes:
Witkowski to Discuss Dyslexia on St. Louis on the Air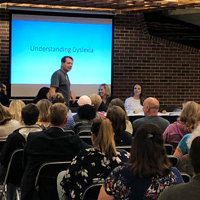 School of Education Professor Paula Witkowski will be on KWMU's (St. Louis Public Radio) "St. Louis on the Air" program at noon on Wednesday, Oct. 16, to discuss the many misunderstandings the public has about Dyslexia and why more people should be talking about it.
This follows the "Dyslexia 101" event held on the Webster Groves campus last week, which brought parents and education professionals to learn more about resources and the importance of early identification for a student's development.
The show will also be streamed and replayed on the air later that night.
Learn more and find a link to listen after it airs here.
Geraghty-Rathert in Time on Overturned Conviction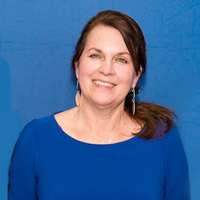 Anne Geraghty-Rathert was interviewed by Time Magazine for a story about a murder conviction that was overturned due to an ineffective defense attorney.
Rathert said it is almost unheard of for a conviction to be overturned on those grounds, as previous cases where attorneys literally fell asleep in the court are still upheld by the Appellate Courts.
"The standard for the ineffectiveness of counsel are almost impossible to meet," she said. "There have been a lot of wrongful conviction cases that have been brought to life by DNA exoneration in the last 10 years, but it's highly unusual to have an ineffective assistance of counsel case."
Geraghty-Rathert is professor of Legal Studies in the College of Arts & Sciences and director of the WILLOW Project, which represents women who are post-appeal, incarcerated and believed to have been wrongly convicted of crimes.
Human Rights Conference Speaker on KMOX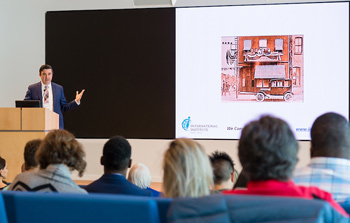 Blake Hamilton spoke on KMOX 1120 AM radio during the morning commute last week about topics for Webster's annual Human Rights Conference.
During the interview, Hamilton spoke of the impact of lower immigration and reunification on regions like St. Louis that depend on them for growth. of the impact on tax revenues and the generation of small businesses.
Hamilton is vice president of the Programs Division of the International Institute of Saint Louis (IISTL). IISTL is the region's welcoming center for new Americans and serves more than 6,500 foreign-born St. Louis residents annually.
He was one of the featured speakers on campus for last week's conference. See the full lineup of speakers from the conference here.
tags:  college of arts and sciences, employee news, global marketing and communications, home page, faculty, home page, in the news, school of education, webster today,
News by Topic
Tag Categories
News by Topic
Tag Categories