Webster in the News: Sargent tributes, Jane Austen Festival, Smith on Tik Tok
Dec. 5, 2019
Recent news media coverage of Webster University community members includes:
Memorial Tributes to Peter Sargent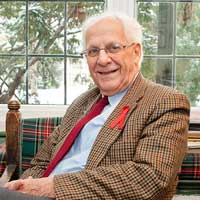 Several publications ran memorial features on Peter Sargent, the dean emeritus and founding dean of the Webster University Leigh Gerdine College of Fine Arts, who passed away last month.
In its headline, NBC affiliate KSDK called Sargent the "Man Who Changed Fine Arts Scene in St. Louis — and the U.S."
The St. Louis Post-Dispatch obituary quoted interviews with Sargent about his famous plaid and his love of teaching: "It keeps your spirits and energy up," he said. "It's the same reason I like teaching and being in the theater. You're always onto new things that require positive energy and good spirits."
Broadway World also paid tribute with quotes from Webster's news announcement.
Webster's story can be found here. The University is in communication with Sargent's family on when to hold an on-campus memorial tribute.
Jane Austen Festival featured in St. Louis Magazine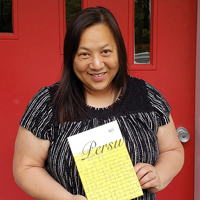 St. Louis Magazine featured the upcoming Jane Austen festival that will take place on the main campus and in partnership with the Repertory Theatre of St. Louis. The magazine interviewed Sheila Hwang, professor of English, an Austen scholar who helped conceive the event.
"The collaboration was the brainchild of Sheila Hwang, English department chair at Webster and card-carrying JASNA member. As soon as she saw that Hana Sharif's debut season as artistic director of The Rep would include a run of Pride and Prejudice, Hwang reached out to start the project, which she hoped would engage the public."
"I think it's important for people to realize how the arts and humanities can enrich people's lives," Hwang says. "We know lots of people will come to enjoy the performance, but I wanted people to gain more meaningful connections to the literary, cultural, and historical context."
Read the full story at STLmag. The festival runs this weekend, in conjunction with the Rep's production of Austen's Pride and Prejudice.
Julie Smith on Tik Tok at KMOX
School of Communications instructor and social media expert Julie Smith was interviewed on KMOX 1120 AM radio about Tik Tok, a video app that is particularly popular with young people.
She explains TikTok started as a karaoke app and now includes a little of everything, from pranks, to dance videos, to the just plain silly. Smith warns there is a questionable side to Tik Tok, "like any other social media app there are pitfalls to it. The comments can be really misogynistic, sometimes kind of harassing and not always nice." And she says the videos can be suggestive or have other mature content.
How can parents help?
"Smith says it's important to set the privacy controls for who can post comments, send messages, react to or download videos. There are ways to limit mature content, but she warns that can be easily bypassed."
tags:  college of arts and sciences, college of fine arts, faculty, in the news, school of communications, webster today,
News by Topic
Tag Categories
News by Topic
Tag Categories