In the News: World AIDS Day event, voter registration awards, UNICEF alumna profile
Dec. 4, 2019
Recent news media coverage of Webster University includes:
Geneva Alumna Profiled for Role with UNICEF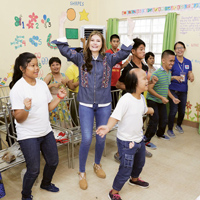 Webster University alumna Monica "Nikki" Louise Prieto-Teodoro was featured in a story in the Phillipine Tattler about her role as an envoy to UNICEF.
Prieto-Teodoro earned her degree in international marketing at Webster's Geneva campus.
She "has fought for the welfare of children since she was elected to the 14th Congress of the Philippines representing the first district of Tarlac province," the magazine writes.
"When I was asked by Gilbert in 2007 to run for Congress, I told him I did not want to be the typical politician," she says. A fair request—Nikki certainly is not your typical politician; she is not a politician at all. "I discovered that the best thing for me was to focus on something, and this turned out to be a passion for the protection of children."
Broadcast Coverage of World AIDS Day at Webster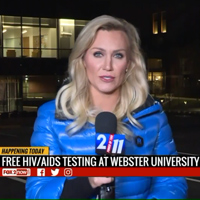 Several St. Louis broadcasters covered the World AIDS Day events and free HIV testing held on the Webster Groves campus. The testing, made available by Webster's College of Arts & Sciences and the Public Health Department of the City of St. Louis, was part of several events the College hosted on World AIDS Day.
Fox2 said "a lot going on at Webster University today," noting that "besides the testing, dramatic readings from films and plays that touch upon the AIDS crisis will be performed by students and a documentary about the AIDS crisis" were also part of the events.
See Fox2's on-campus segment here.
NBC affiliate KSDK, CBS affiliate KMOV and KMOX-AM radio also covered the events in their news segments, with KMOV (Channel 4) interviewing dean Tony Wallner in his office.
Webster 'All In' Voter Registration Award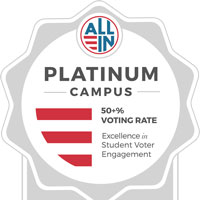 St. Louis County News, a news website operated by Gazelle Magazine, ran a story on Webster University receiving three national awards for the Student Affairs voter registration initiative during the 2018 election.
"As the United States enters the next election cycle, efforts continue to get young people to the polls. Webster University is among nationwide educational institutions who are being recognized for energizing young voters."
See the news story here. Read Webster's announcement of the awards here.
tags:  alumni, college of arts and sciences, global marketing and communications, employee news, global, home page, in the news, school of business and technology, webster today,
News by Topic
Tag Categories
News by Topic
Tag Categories