Excellence in Teaching: 2019 Kemper Award Winners Awada, Geraghty-Rathert, Arese Visconti, Ryals
May. 15, 2019
One of Webster University's traditions before the annual commencement is to recognize faculty members with Webster's most prestigious faculty awards, the William T. Kemper Award for Excellence in Teaching and the Wilma and Roswell Messing, Jr. Faculty Award. 
All recipients were honored at the annual commencement dinner and on other occasions throughout the weekend.
Kemper Award for Excellence in Teaching
The Kemper Award is awarded each year to two full-time and two part-time faculty members at Webster University who demonstrate teaching at its finest. Nominated and supported by students and colleagues, they are selected by a committee of their peers for their outstanding teaching. The award is funded by the William T. Kemper Foundation.
This year's recipients are:
Jef Awada, associate professor in the Conservatory of Theatre Arts in the Leigh Gerdine College of Fine Arts
Anne Geraghty-Rathert, professor in the Legal Studies Department in the College of Arts & Sciences
Francesco Arese Visconti, Head of Media Communications at Webster University Geneva
Robert Ryals, adjunct faculty in the Math/Computer Science Department at Webster's Colorado Springs metropolitan campus location
Jef Awada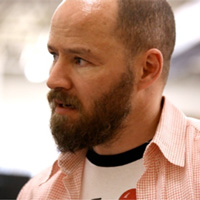 Jef Awada is the lead Movement teacher in the Conservatory of Theatre Arts, as well as an actor and director. Awada's colleagues describe his teaching approach as "thoughtful, inspirational, and forward-thinking" and say he is someone who inspires by example. His students (who call him "Jef with one F") speak of the high level of professionalism he seeks to instill, pushing them "disciplined, creative, consistently above average, and aware of their world."
An alumnus, who has gone on to teach Acting – said he "steals from Jef" when structuring his own classes and that Awada continues to inform his growth ten years after graduating. And almost all nominators cited his pursuit of lifelong learning. Awada's own continued training is a role model for both students and faculty alike; he is currently in the midst of a three-year program to get certified in the Alexander Technique.
A former student stated Awada taught him "nothing is ever complete, there is always another level to reach" and a current student said "he never says we're finished – because we're not." 
Anne Geraghty-Rathert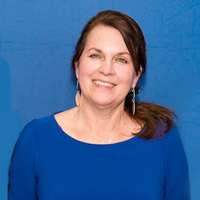 During Anne Geraghty-Rathert's 22-year career here at Webster University, she has taught over 30 Legal Studies courses. One nominator, a colleague, spoke of her "pedagogical intelligence, resourcefulness and creativity," which result in "teaching skills, teaching evaluations, relationships with students, and classroom presentations that are to be envied." 
Current students value her skill at dealing with difficult issues; one current student wrote that in discussions about very sensitive topics where views are divided, Geraghty-Rathert "made sure that every student's opinion was heard and respected" and that she "would moderate between students if anyone's opinions were not respected by others." 
Alumni testimonials noted her continued attention to the careers, writing recommendation letters, providing advice to those who go on to law school, and bringing job opportunities to their attention.
Francesco Arese Visconti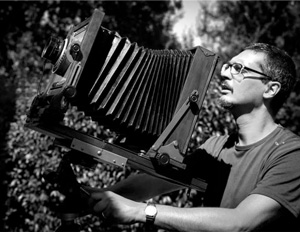 Francesco Arese Visconti describes the four key elements in his teaching approach as transparency, flexibility, communication and curiosity. His colleagues spoke of his understanding of the importance of teaching skills in combination with theory, and described him as both an engaging instructor as well as a patient and caring mentor.
He is known for being a positive thinker and innovative problem solver "whose good humor and adaptability to change continue to be a real asset" to the Geneva campus. One student explained how "he makes me feel recognized and views me as a valuable member of the community." Another student spoke of how Arese Visconti "does not simply teach you a class on photography, he ignites a fire in you that makes photography a passion."
Robert Ryals
Robert Ryals was described by a nominating colleague as the ultimate team player. He was instrumental in shaping Webster's pilot program in Cybersecurity, and one of the original instructors. He uses the teaching approach of "study, analyze and apply" in the classroom, seeking to make the educational experience for working adults not only current and relative, but also challenging and fun.
Cybersecurity students in Colorado Springs graduate with the most current skills, knowledge and understanding possible because of Ryal's efforts, perhaps best summarized by one student: "Whenever I completed one of his courses, I always felt that I had gotten my money's worth, that my cyber security knowledge had increased, and my ability to perform in the field had improved."
Messing Faculty Award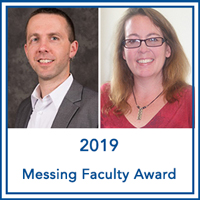 Ryan Gregg, associate professor in the Department of Art, and Dani MacCartney, associate professor in the Department of Anthropology and Sociology, were the recipients of the Wilma and Roswell Messing Jr. Faculty Award.
Read about Gregg's proposal focusing on the development of curricular opportunities for art, design, and art history students in the Netherlands and in Belgium, and MacCartney's proposal to develop an undergraduate research lab for students to collaborate on research projects about inequality and organizational sociology in Athens in this previous article.
tags:  college of arts and sciences, college of fine arts, employee news, faculty, school of business and technology, school of communications, webster today, kemper award, messing award, geneva, conservatory of theatre arts, legal studies, cybersecurity, media,
News by Topic
Tag Categories
News by Topic
Tag Categories