Faculty Session: Supporting Students with Disabilities Feb. 22
Feb. 19, 2019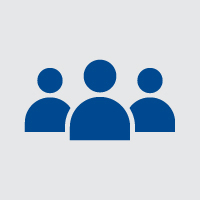 All faculty, students, and staff are invited to the first session of the Equity and Access Faculty Conversation Series, and this first session will focus on supporting students with disabilities. This session will be held on Feb. 22, 1-2 p.m. in the Faculty Development Center Suite (Library 420), and pizza will be served.
This session is the first in a series of monthly gatherings to discuss crucial issues of justice and inclusion in higher education, with the goal of helping all Webster students achieve their academic goals. 
In order to better serve all of our students, this session will address the accommodations process, help faculty understand our students' range of disabilities, and discuss how a universal design approach can enhance learning for all. The conversation will be hosted by Nellie Hopmann and Cindy Yamnitz of the Academic Resource Center, along with faculty members Terri Reilly and Anne Geraghty-Rathert. Participants will have the chance to share challenges and ask questions.
Please RSVP here if you plan to attend, as pizza will be served. Students are more than welcome to attend.
Did you know?
About 50% of undergraduate classes in Fall 2018 had at least one student with a disability in the class (Webster Groves campus).
10% of Webster undergraduate students have disclosed a disability and set up accommodations through the Academic Resource Center (Fall 2018).
Over 90% of students who have disclosed a disability to the ARC have an invisible disability (undergraduate and graduate students).
Any community feedback or suggestions for further sessions can be communicated on the RSVP form above. Please contact Liza Dister, Faculty Development Coordinator, at edister17@webster.edu with any questions.
tags:  faculty, webster life, webster today, faculty development center, equity and access,
News by Topic
Tag Categories
News by Topic
Tag Categories