Exciting Student Success Portal Updates – and Requests for Feedback
Mar. 29, 2019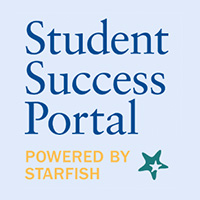 Webster has been using the Student Success Portal, powered by Starfish, beginning mid-October 2017. Since that time, we have continued to add to and improve the system and the available resources.
Have you visited our website lately? Visit this link to access valuable information, including guides, video tutorials, FAQs, etc.
We have recently reorganized the website to better organize the guides in the "For Faculty" and "For Advisors & Staff" tabs. We have also added two new guides: Filtering for International Student Records and Starfish Success Plans – Withdrawal from All Classes.
We want to hear from you!
We want to hear from you! We plan to add testimonials to the website and include comments in various future articles and reports.
If you're interested in sharing your comments about the Student Success Portal, please send your feedback to studentsuccess@webster.edu. Tell us how you use this tool, how it's enhanced your teaching and/or work, what it's done for you and your students, what you and your students like about it, how your students use it, and anything else that comes to mind!
Everyone who submits a comment will be entered into a drawing to win some Webster swag.
Have ideas about what we should do next or how the Student Success Portal can do more? Or, need to update your listed Services or Interventions?
Use our new Qualtrics form to share your requests and ideas!
Want to join a community of Webster Starfish users?
Join the Webster Starfish listserv (starfish@webster.edu). This listserv gives employees the opportunity to share feedback, ask and answer questions, and more. You can add yourself to the listserv or email studentsuccess@webster.edu to request to be added. 
tags:  academics, employee news, faculty, webster life, webster today, student success portal, academic resource center,
News by Topic
Tag Categories
News by Topic
Tag Categories