Call for Nominations: Adjunct faculty outstanding performance recognition
Sep. 29, 2020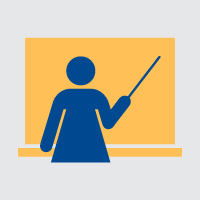 The academic deans invite academic department chairpersons, domestic extended campus directors, domestic extended campus assistant directors and the director of the Global Citizenship Program to nominate U.S. adjunct faculty for a one-time payment in recognition of demonstrated outstanding teaching performance. 
Through the annual budget process, Webster University allocated $50,000 to be distributed as one-time payments. One-time payments will be $1,000 to each selected individual with up to 50 adjunct faculty members selected. 
"This is a wonderful way to recognize the outstanding teaching contributions of our adjunct faculty members," said Paul Steger, dean of the Leigh Gerdine College of Fine Arts. "The deans are grateful to the Board, Chancellor Stroble, and President Schuster for prioritizing this recognition of our valued colleagues."
Nominations
Nominations will be accepted through Oct. 15, 2020. Click here for the nomination form and complete information on eligibility. 
Review & Selection
Deans Tom Cornell, Simone Cummings, Eric Rothenbuhler, Paul Steger and Anton (Tony) Wallner will review applications through Oct. 31, 2020.  Recipients will be notified, and payments distributed by Nov. 15, 2020.
tags:  college of arts and sciences, college of fine arts, employee news, extended campus, faculty, adjunct faculty, school of business and technology, school of communications, school of education, webster today,
News by Topic
Tag Categories
News by Topic
Tag Categories