News Around Webster: Fan, Vix, Scharf publications; Chakaryan workshop; Cosic screenings
Jan. 14, 2020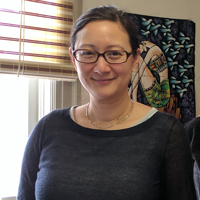 Elsa Fan, associate professor of Anthropology in the College of Arts & Sciences, co-edited a special section in Medicine Anthropology Theory.
The section brings together three think pieces, a commentary, and an introduction by the editors to explore the multiple ways that the category "men who have sex with men," or "MSM," circulates and is made up in global health spaces and development interventions.
"Rather than reiterate the already well-documented and important scholarly work detailing the (mis)uses of this category in global public health – a critique that stresses the erasure of lived realities that should be recognized to better understand people and promote sexual health – the contributions to this special section focus on the more 'ontological' materiality of 'MSM' and the work it does as it travels."
Read more at Medicine Anthropology Theory here.
Chakaryan Presenting on Working with Immigrant, Refugee Populations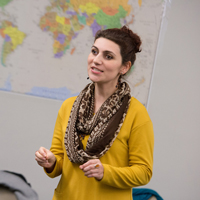 Hasmik Chakaryan will present a professional development workshop, "Working with Immigrant & Refugee Populations: Increasing Contextual Knowledge & Cultural Competency" at Washington University in St. Louis on Friday, March 6, 1-4 p.m.
Chakaryan is associate professor and director of Clinical Programs in the Department of Professional Counseling , in Webster's College of Arts & Sciences.
"With ongoing armed conflict in various corners of the world and extreme poverty in other areas, the United States has a steady flow of refugee and immigrant populations who often are in need of social support or mental health services. This class will help advance your cultural competency and context knowledge for working with refugee and immigrant populations in a variety of social service and mental health settings. You will gain insights and tools for enriching the supportive interactions with these vulnerable individuals and enhancing your effectiveness. Trauma and crisis counseling tools will be shared. Review of real case scenarios will allow us to discuss best practices."
The class meets the Illinois licensure requirement for 3 hours of continuing education in cultural competence. The preferred registration deadline is Feb. 28. General Admission is $60. To learn more and register, visit http://bit.ly/2rmHcCy.
Vix, Scharf Publish in 'Library Workplace Idea Book'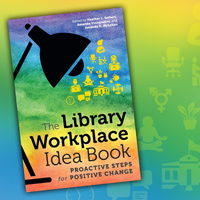 Webster University librarians Heidi Vix and Emily Scharf wrote a chapter in "The Library Workplace Idea Book: Proactive Steps for Positive Change," which was published Jan. 2, 2020. 
Vix is the head of Resources Management Services at Webster University Libraries. Scharf was the head of Research Services at Webster University before taking a position at Carleton College in April 2018.
The book offers case studies and personal narratives to make changes for a better library workplace. Read the press release from the American Library Association here. 
Cosic Films Screen in Ethiopia, Germany, Croatia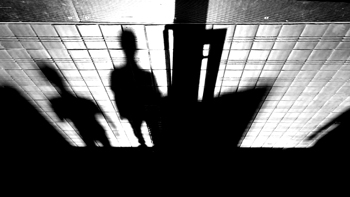 Zlatko Ćosić had films screen in Ethiopia and Germany last month, with another film screening in Croatia this month.
DESCEND and PIZZICATO will screen at the Kino Klub Split, Minimal-Negative Experiments, Split, Croatia, Jan. 24, 2020.
EVEN THE BIRDS KNOW IT screened at Wake-Up! - Climate Change, NewMediaFest 2020, artvideoKOELN, Dec. 2531. 
STORY 3: SCENES 1-9 will screened at Addis Video Art Festival, as part of International Festival Les Instants Vidéo, Addis Abeba, Ethiopia, Dec. 26, 2019 - Jan. 1, 2020. 
Cosic is an alumnus and adjunct faculty member in the Electronic and Photographic Media Department of Webster's School of Communications.
tags:  college of arts and sciences, employee news, news around webster, anthropology, professional counseling, video production, library, faculty, school of communications, webster life, webster today,
News by Topic
Tag Categories
News by Topic
Tag Categories