Benefits Open Enrollment Dates, Information Sessions
Oct. 22, 2020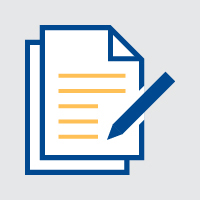 Full-time U.S. Faculty and Staff:
Webster University Open Enrollment is scheduled for Nov. 1-15. Be on the lookout for e-mail messages from Human Resources so you are informed of changes and any actions you need to take to get the most out of your Webster benefits package.
Review the 2021 Benefits information sent to your Webster email account. Go to Connections under your Faculty or Staff tabs or to My Webster/Benefits/Forms & Plan Documents to see enrollment information or detailed information on plans.
Open Enrollment Timeline
Week of Oct. 26
Detailed benefits information sent to your Webster e-mail account.
Sunday, Nov. 1
Open enrollment begins. Enroll online through myadp.com or on the ADP Mobile Solutions app. You must actively select your medical plan, as well as your spending or savings accounts and confirm or update other insurance benefits.
Nov. 1-15
Attend a Benefits Meeting to get more insight on a specific benefit plan or a general overview. See the schedule and links to the meetings below.
Virtual Open Office Hours will also be provided by the Benefits team. Email benefits@webster.edu or call (314) 246-7580 to ask a question or make a virtual appointment.
Sunday, Nov. 15
Open enrollment ends, last day to make 2021 insurance benefits changes.
Thursday, Dec. 31
Deadline to complete your Wellness Levers for 2021 discount on your medical premiums. Don't forget that you can also redeem points for a gift or debit card once completing certain activities or achieving certain goals. Login to mycigna.com to see your progress.
Special Notice to those with Flexible Health Spending Accounts
This year we are adopting a carryover provision that will allow you to carry over a balance of up to $550 from 2020 to 2021. You will be able to use the  carry over funds towards 2021 expenses. This does NOT affect the amount you can contribute in 2021. More information will be shared with you directly if this affects you, but getting this information sooner may be helpful to guide your spending if you have a remaining balance in 2020.
Email benefits@webster.edu with any questions.
tags:  employee news, extended campus, faculty, webster today, human resources,
News by Topic
Tag Categories
News by Topic
Tag Categories