Faculty: Confirm Summer 2020 course materials immediately
Apr. 9, 2020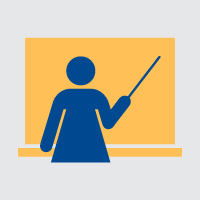 The University Bookstore assists a large portion of students who are now inquiring about their Summer course materials. Summer 2020 adoptions/book orders were due at the end of February.
Currently, only 35 percent of the adoptions for Summer classes have been submitted. Under normal operations, it can take 10-21 days to process, source, research and receive course materials into the store. With the current COVID-19 quarantine and staffing shortages, it may now take even longer. Faculty should immediately confirm and submit the course materials they plan to use.
How to Submit Course Adoptions
Send an email with the following information to Patty Crosswhite, Bookstore manager, at 0354mgr@follett.com.
Term  
Department   
Course #         
Section(s) #    
Author Title    
ISBN #
From Follett: Help keep materials affordable
Submitting your adoptions on time contributes to course material affordability by:
Allowing your campus store time to source used and rental inventory, ensuring that your students have the most affordable options available for the first day of class.
When adoptions are known before our end-of-term buyback event, we can pay your students top dollar for the materials they sell back and keep the affordable books circulating locally.
Allowing us ample time to research your requested materials and determine whether they can be added to our national network list of rental titles, potentially lowering prices even more.
tags:  faculty, webster today, bookstore, employee news,
News by Topic
Tag Categories
News by Topic
Tag Categories