Faculty: Submit letters of intent to CRF by Aug. 28
Aug. 24, 2020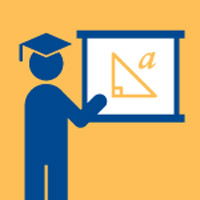 Eligible candidates who will be going up for initial status/tenure and/or promotion should have their letters of intent submitted to the Committee to Review Faculty (CRF) by Friday, Aug. 28.
Please send letters written on department letterhead as a PDF attachment to CRF co-chairs Larry Baden at badenl@webster.edu and Joe Sencibaugh at jsencibaugh77@webster.edu.
The committee will send information on this year's portfolio submissions process to candidates and their department chairs early next week.
Submitted by Joe Sencibaugh and Larry Baden, co-chairs, Committee to Review Faculty
tags:  faculty, webster today, faculty reviews, committee to review faculty,
News by Topic
Tag Categories
News by Topic
Tag Categories