GCP Committee Seeks Director of the Global Citizenship Program
Nov. 19, 2020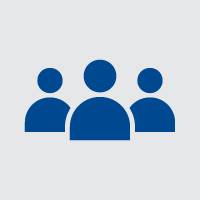 The Global Citizenship Program Committee seeks applicants for Director of the Global Citizenship Program to serve a 3-year term beginning June 2021. Applications are due no later than Dec. 11, 2020, and will be reviewed during the first GCPC meeting in January 2021.
This person will receive a $15,000 stipend to be paid over 12 months, beginning June 1, 2021.
Please submit a letter of interest and a CV to Nicole Miller-Struttmann, nicolem42@webster.edu or Scott Jensen, jensensc@webster.edu.
Responsibilities:
Provide leadership for the undergraduate Global Citizenship Program (GCP) and coordinate the academic program of the GCP, including quality and continuous improvement (assessment), the Cornerstone Seminars and Global Keystone Seminars, learning communities, and other components of the program, working collaboratively with the Global Citizenship Program Committee, Academic Deans and Department Chairs, international and extended campus faculty and administrators, Academic Advising, Student Affairs, and Academic Affairs.
Advise the Global Citizenship Program Committee, academic departments, admissions staff, extended campus academic directors, the President and others.
Represent the Global Citizenship Program in the academic policymaking, planning, and budgeting process.
Recruit faculty to teach in the GCP.
Ensure that there are appropriate faculty development opportunities for those teaching or potentially teaching GCP courses, and assist faculty with ideas, technology, and research to improve current general education offerings, in collaboration with the Faculty Development Center.
Oversee public relationship initiative and ongoing communication efforts for the GCP, in collaboration with marketing and communications offices.
Coordinate academic issues with departments, including the relationship between GCP and each individual major.
Approve transfer student substitution requirements, in consultation with department chairs and others as appropriate.
Coordinate and oversee data collection relating to assessment of GCP learning outcomes.
Oversee periodic program review of the GCP and make recommendations for improvement.
Work collaboratively with Academic Affairs, the Schools and Colleges, and the GCPC to review and disseminate information to appropriate stakeholders/
Contribute to the scholarship of general education and liberal learning as well as serve as a resource to faculty and administration on assessment of undergraduate education.
Manage the GCP budget and lead strategic planning for the GCP.
Serve as an ex officio, non-voting member of the Global Citizenship Program Committee.
Report to the President.
Qualifications: 
Is familiar with Global Citizenship Program having taught within the GCP.
Has a strong interest in undergraduate general education.
Is a full-time faculty member with tenure or FDL status.
Questions? Contact Nicole Miller-Struttmann, Scott Jensen or Bruce Umbaugh at bumbaugh@webster.edu.
tags:  employee news, faculty, webster today, global citizenship program, academics,
News by Topic
Tag Categories
News by Topic
Tag Categories