Webster Athens Hosts Euro-Mediterranean Academy of Arts and Sciences Meeting
Oct. 20, 2015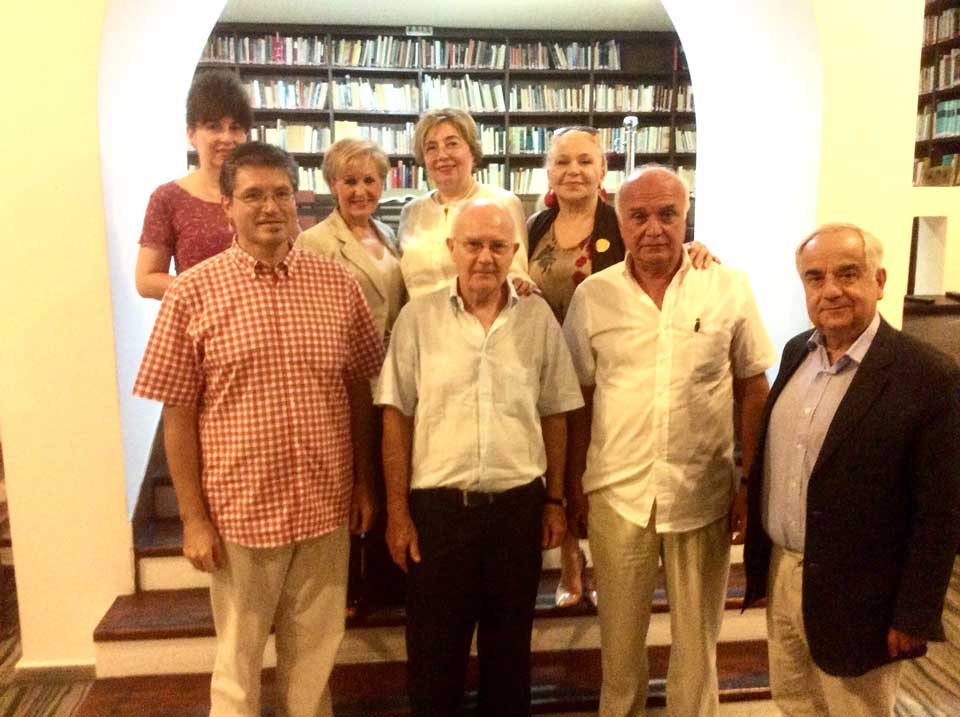 Webster University's Athens Campus recently hosted a meeting of the Euro-Mediterranean Academy of Arts and Sciences (EMAAS), welcoming leading scientists, scholars artists and heads of academic and cultural institutions in Europe, North America, Asia and Africa.
Held in the University's Cultural Center, discussions focused on scheduling the annual conduct of studies in science and technology, global security, humanities, culture and education under the Academy's sponsorship.
 
Representing Webster Athens at EMAAS was Vasilis Botopoulos, chancellor and managing director, and Sousana Michailidis, vice-chancellor for Academic Affairs.
"The realization of programs and projects for sustainable development of Mediterranean countries was explicitly discussed by EMAAS board of directors, and its is in this context that Webster University's Athens campus can become a primary venue for cooperation and dialogue on the academy's scientific activities," said Michaelides.
About EMAAS
The Euro-Mediterranean Academy of Arts and Sciences (EMAAS) was initiated 1934 by Enrico Fermi, a Nobel Prize winner in Physics in 1938, and engulfed members from the Max Plank Institute, and the Royal Society. A new era opened with the founding of the Academy's headquarters in the historical city of Sparta, Greece, and the opening of a branch office in Lausanne, Switzerland.
tags:  academics, global, webster today, athens,
News by Topic
Tag Categories
News by Topic
Tag Categories