Task Force Forming to Align European Campuses under Strategic Plan
Jul. 21, 2015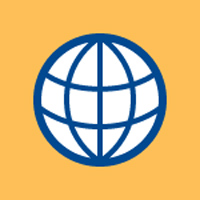 Webster University is forming a task force to align the operations of the European campuses under the guidance of the new strategic plan, "Global Impact for the Next Century."
Julian Schuster, provost, senior vice president and chief operating officer, announced the task force this week and asked campus directors to nominate participants who will bring academic and/or operational expertise to the initiative.
"The rich history of our Vienna, Geneva, and Leiden campuses, their relatively comparable sizes, similarity of academic offerings and respective student demographics, as well as their physical proximity provide a fertile ground for achieving our strategic plan through aligning their broadly defined operations," Schuster said. "Our Athens location is new, but it will clearly become an active part of the European network in the near future. It is therefore important for operational aspects of Webster Athens to be aligned with other European locations as it evolves."
The task force will identify both short-term and long-term challenges and opportunities facing European campuses as Webster continues to build a robust system with integrated global operations.
Edna Schick-Bodric, head of European Operations, will chair the task force. She will work together with Johannes Pollak, professor of political science at the Vienna campus, and Islam Qasem, academic director at the Leiden campus, to ensure that the goals of the task force are achieved in a timely manner.
The task force will report to the provost, senior vice president and chief operating officer and will work very closely with the associate vice president of Academic Affairs, International Campuses and Initiatives, while also collaborating with leadership of global operations in St. Louis and directors of international campuses.
"We want to continue building an institution known for providing a first-class education," Schuster said. "This will require unwavering commitment to academic and operational excellence, and investment in students and their experiences, faculty, academic programs, and co-curricular activities. By enhancing the quality of our operations and where necessary our organizational structure, we will be better suited to achieve our vision and execute our mission."
tags:  academics, global, provost, webster today, provost, leiden, geneva, vienna, athens, europe,
News by Topic
Tag Categories
News by Topic
Tag Categories