In the News: Girls chess, Corrigan on radio; Cybersecurity, Stroble in CIC
Jul. 29, 2015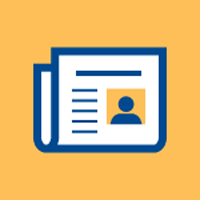 Recent media coverage involving Webster University community members includes:
Stroble, Cybersecurity in CIC News
President Elizabeth (Beth) J. Stroble will be a plenary speaker at the 2016 Council on Independent Colleges (CIC) Presidents Institute.
Stroble will speak on "Forging the Future: Emerging Approaches for Independent Higher Education," a panel that also includes the presidents of featuring Chatham University, Southern New Hampshire University and Morehouse College. The event is the premier annual meeting of college and university presidents and the largest in the country.
Separately, the CIC's Campus Update on member colleges includes Webster's cybersecurity program expanding to the Kansas City campus location. CIC is the major national service organization for all small and mid-sized, independent, liberal arts colleges and universities in the U.S.
Girls' Chess Invitational on St. Louis Public Radio
The 12th annual Susan Polgar Foundation's Girls' Invitational taking place in the Luhr Building this week was featured on St. Louis Public Radio for a story about gender equality in sports:
"This week 17-year-old Aiya Cancio travelled from Arizona to St. Louis to compete in an all-girl chess tournament. She says these tournaments are inspiring in the face of a male dominated sport.

"The all-girl tournaments really actually help just because you get to see how many other girls there are just like you. And it, I don't know, keeps you going," she said.Cancio is competing in the 12th annual Susan Polgar Foundation's Girls' Invitationalthis week in St. Louis. The event comes in the middle of a year that reignited the debate of sexism in chess.

"Polgar herself says gender disparity remains a significant problem in the sport.

"It sounds crazy in the 21st century," Polgar said, "but we're still not quite there with equality when it comes to equal opportunities or equal encouragement with girls in chess."

Polgar herself is no stranger to discrimination and the fight to combat stereotypes. For hundreds of years only men held the coveted title of Grandmaster in chess. But in 1991, Hungarian-born Polgar became the first female to hold the sport's highest title through conventional completion rules.
Corrigan on KTRS Aug. 1, 15, on Environmental Missouri
School of Communications professor Don Corrigan was interviewed by radio station 550 KTRS (AM) about his book, "Environmental Missouri," and the upcoming event, "Make a Bigger Difference: Environmental Action for Your Life, Your Community and Your House of Worship."
Corrigan will be keynote speaker for the Aug. 25 event at The Ethical Society of St. Louis. The interview will air on Jean Ponzi's "Growing Green" show on Aug. 1 at 3 p.m., again on Aug. 15 at 3 p.m., and through the station's website.
Tamashiro Atomic 'Peace Tour' Stop in California
School of Education professor Roy Tamashiro was featured in the Times-Standard (California) for his "coming-full-circle" peace pilgrimage across the United States and Asia 70 years after the Hiroshima and Nagasaki atomic bombings.
Learn more about the topics and locations of Tamashiro's tour, from Ohio to Hawaii and Korea to Nepal, in that article and in this story in the Webster newsroom.
tags:  president, school of business and technology, school of communications, webster today, school of education, chess,
News by Topic
Tag Categories
News by Topic
Tag Categories