Webster University Ranked Nationally for Study Abroad in Open Doors Report
Dec. 3, 2015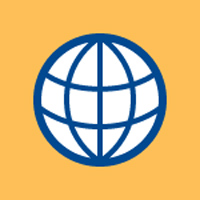 ST. LOUIS – Webster University's study abroad program was ranked sixth (tied with Gonzaga University) in the nation among master's-level private institutions for sending the most students on long-term duration trips in other countries by the Institute of International Education's annual "Open Doors Report."
Webster University also was ranked third among private universities in Missouri for sending the most students abroad.
"Webster University offers a unique study abroad experience, one that allows students to study in multiple global locations without interruptions to their academic program," said Julian Schuster, the provost, senior vice president and chief operating officer at Webster University. "We are pleased our program has been recognized in the prestigious Open Doors Report and will continue to expand our programs in international education for our students."
The Open Doors Report measures both U.S. citizens and permanent residents studying abroad and puts them into three categories: long-term duration (a program that lasts an academic or calendar year), mid-length duration (a program that lasts one quarter or one semester) and short-term duration (a program that lasts less than one quarter or one semester). It was issued in November.
The report concludes that 14.2 percent of Webster students in study-abroad programs spend a year overseas, which is about 4.7 times higher than the participation rate of the average college or university in the country. The report also says 37.9 percent of Webster student studying abroad spent a semester in another country, which is approximately 8 percent higher than the national average.
Webster was also ranked in several other areas in the report:
Study Abroad –
Seventh among all public and private master's degree-granting institutions in Missouri for sending the most students abroad
13th among all U.S. master's degree-granting institutions in the nation for sending students abroad for long-term durations
International Students –
14th among all institutions for hosting international students in Missouri
Fifth among all private universities in Missouri for hosting international students
The complete "Open Doors" rankings can be found online at http://www.iie.org/Research-and-Publications/Open-Doors.
Besides locations across the United States, Webster University has campuses in the Netherlands, Switzerland, Austria, Greece, Ghana, Thailand and China. This makes it easier for students to study in those locations and it's not unusual for students to study abroad in more than one of those locations. In addition, the University also has study-abroad partnerships with other institutions that allow students to study in numerous other locations around the world, such as Belgium, Germany, Spain, Mexico, and Japan.  In addition, the University sponsors faculty-led short term programs to such destinations as Costa Rica, Cuba, Brazil, Rwanda, France, Italy, and United Kingdom among others. The University also has a "Global MA in International Relations" program, which requires students earning their master's degree to study at several of Webster's international locations during the program.
In September, the University was listed as having one of the best study abroad programs in the nation in the U.S. News and World Report "America's Best Colleges" 2016 edition. 
In October, Webster University announced that it had pledged to double the number of students who study abroad by 2020 as part of the Institute of International Education's Generation Study Abroad initiative. Approximately 20 percent of each graduating class of undergraduate students at Webster has studied abroad.
The Institute of International Education is a world leader in the international exchange of people and ideas. An independent, not-for-profit organization, IIE designs and implements programs of study and training for students, educators, young professionals and trainees from all sectors with funding from government agencies, foundations, and corporations. IIE also conducts policy research and program evaluations, and provides advising and counseling on international education and opportunities abroad.
With its home campus in St. Louis, Missouri, USA, Webster University (www.webster.edu) comprises an action-oriented global network of faculty, staff, students and alumni who forge powerful bonds with each other and with their communities around the globe. Founded in 1915, Webster is a private non-profit university with almost 20,000 students studying at campus locations in North America, Europe, Asia and Africa and in a robust learning environment online. The university is committed to delivering high-quality learning experiences that transform students for global citizenship and individual excellence.
tags:  featured, global, home page, provost, webster today,
News by Topic
Tag Categories
News by Topic
Tag Categories