Library Webinars: Resources for Everyone in the World of Webster
Aug. 17, 2016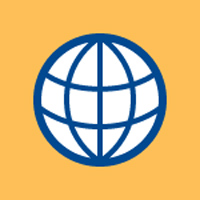 This fall, in addition to webinars for students new to Webster University or new to research, the University Library will offer some more advanced content for those who are starting more in-depth research papers or projects.
For those just starting research, an overview webinar introduces our resources and services while other webinars cover citing sources and how to give a great presentation. For more experienced researchers, webinars include how to select a topic appropriate for a more in-depth research project and how to write a literature review.
The library's first webinar, Overview of Library Resources, will be presented live via WebEx on Thursday, Aug. 25, 6-7 p.m. Central time.
How to Register and Find Resources for You
The list of live and recorded webinars is available on the Webinars and Online Training research guide. On the Upcoming Webinars tab, you may register to attend a live webinar or to be notified when the recording is available.
Can't wait for the webinar? We have over a dozen webinars already recorded and ready for you to watch. Check the Recorded Webinars tab to view the recordings anytime you need a little extra help.
Upcoming Webinars in Fall 2016
Here's the list of upcoming webinars for fall 2016. Register today for a webinar. Even if you cannot make it, a recording of the webinar will be sent to those who registered a few days after the event.
Overview of Library Resources – Fall 1, Aug. 25, 6 p.m.; 1 hour
Selecting a Topic and Beginning Your Research Sept. 1, 6 p.m.; 1 hour
Your Scholarly Literature Review

– Sept. 8,

 6 p.m.; 1 hour
Using Google Scholar for Research

– Sept. 15,

 12 p.m. 30 minutes
Understanding Academic Integrity

– Sept. 16,

 12 p.m.; 1 hour
Overview of Library Resources – Fall 2, Oct. 26, 6 p.m.; 1 hour
Finding Tests, Surveys, and Other Measures

– Nov. 2,

 5 p.m.; 1 hours
APA Style Demystified

– Nov. 9,

 6 p.m.; 1 hour
Simple Steps to a Great Presentation

– Nov. 10,

 12 p.m.; 30 minutes
Researching and Connecting to Prospective Employers

– Nov. 15,

 12 p.m.; 1 hour
*All times Central time; Daylight Savings Time in the Central Time Zone ends on Sunday, Nov. 6
tags:  academics, employee news, extended campus, faculty, global, home page, online learning, webster life, webster today, library,
News by Topic
Tag Categories
News by Topic
Tag Categories