Schuster Keynotes International Young Education Leader Forum in Russia
Jan. 27, 2016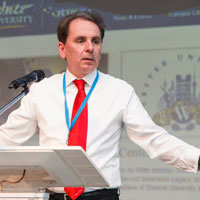 Julian Schuster, Webster University's provost, senior vice president and chief operating officer, was the keynote speaker at the National Forum for Young Leaders of International Education in Tyumen, Russia.
The event hosted by Tyumen State University Dec. 11-13 was the first-ever forum in Russia dedicated solely to the concept of "internationalization at home," examining how the integration of domestic and international students can advance the effort.
Attendees included Russian and international students from internationally focused clubs and organizations; young representatives of university student affairs and international offices; and young professionals from government agencies involved in international education and youth work.
As part of the forum, participants benchmarked their experiences in administering intercultural education projects against successful working examples, developing cooperation with youth leaders and organizations that are working in the field of internationalization at home.
In their efforts to advance the internationalization movement in Russia, the forum organizers invited Schuster due to his academic leadership at Webster University, which emphasizes global education and a global student-centered experience as key themes in its strategic plan.
While in Tyumen, Schuster also met with representatives from the university, from Tyumen Regional Parliament, the Fulbright program and the European Union delegation to Russia.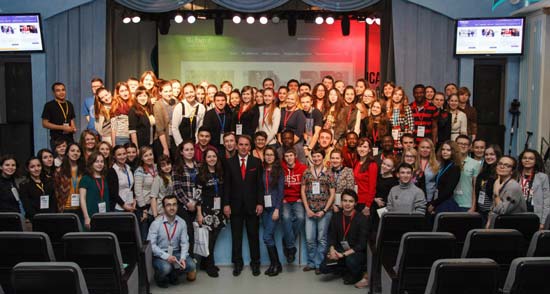 tags:  global, provost, partnerships, community engagement, study abroad, webster today,
News by Topic
Tag Categories
News by Topic
Tag Categories