Rocking Vienna for Webster's Got Talent 2016
Mar. 1, 2016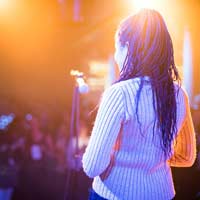 The fourth edition of Webster's Got Talent (WGT) Vienna set the town on fire the evening of Friday, Feb. 19, as six creative students stepped into the limelight for the right to represent the Vienna campus at the Webster's Got Talent Europe competition to be held in Geneva in April.
Students, staff and faculty packed local club Chaya Fuera to get a glimpse of the action. Students Alexander Haubenburger was crowned winner and Ellen Faye Adams received runner-up honors. They will both advance to Webster's Got Talent Europe 2016 in April, to be held in Geneva.
The panel of expert judges included vocalist Kim Cooper, who represented Austria at Eurovision 2000; Natalia Villanueva, founder of the Max Steiner Orchestra; Kateryna Gresenko, former national champion of Ukraine in ballroom dancing; and Ryan Crawford, adjunct professor of Philosophy and English.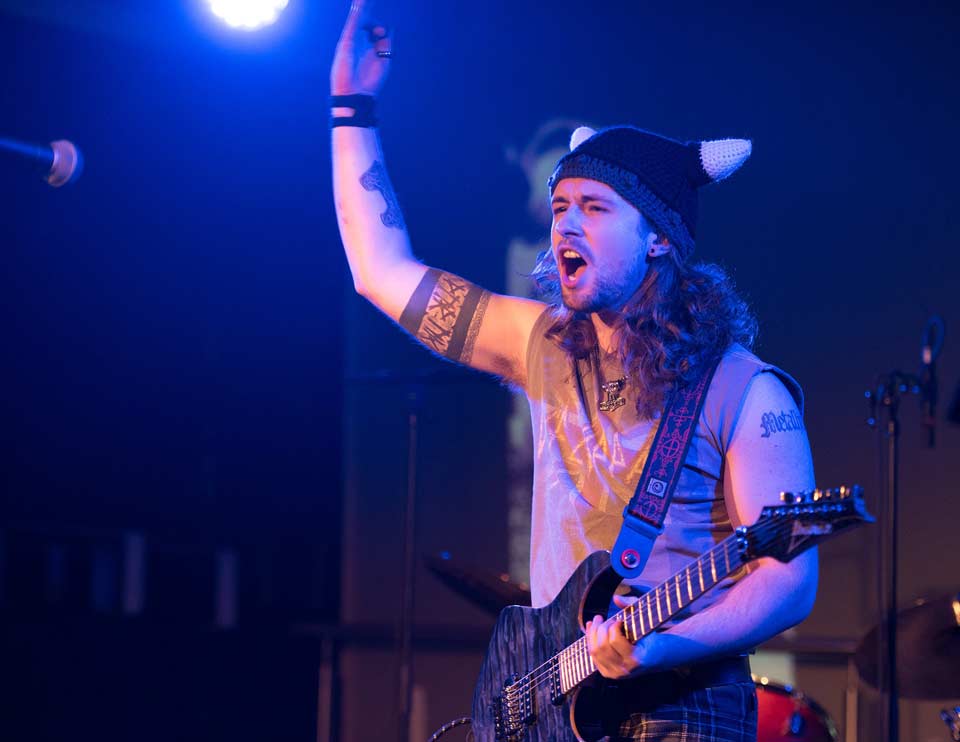 Many thanks go out to the competitors, judges, guest band, volunteers, including those of the Webster LEADS program, who made the event such a success.
Read the full story at the Webster Vienna web site. For more pics and video, check out Webster Vienna's Facebook page.
tags:  global, webster life, webster today, vienna,
News by Topic
Tag Categories
News by Topic
Tag Categories